This post contains affiliate links, which means I will make a commission at no extra cost to you should you click through and make a purchase.
Bear Halloween Costumes
These Bear Halloween Costumes are ideal for Halloween or photo shots. You'll find cute bear costumes here for babies, older kids, and even for adults!
Why not dress as a bear family for Halloween this year, and get a bear Halloween costume for every member of the household? Just think how adorable you all will look!
Bear Halloween costumes are also perfect for birthday parties and dress up. Some can even be worn as pajamas!
You'll find many styles of bear Halloween costumes featured below, and to learn more about any of the products, simply click on the photos.
You and your family will be the hits of the party in your unbearably cute bear Halloween costumes this year!
Featured Image: Baby Bear by James Willcox on Flickr, Commons 2.0
Bear Costumes for Babies
Your infant or toddler will look so adorable in these bear Halloween costumes for babies! Find brown bears, Care Bears, koala bears, and even Pooh Bear featured below. We do multiple merchant searches for your convenience ~ feel free to match prices and check available sizes.
Tie Dye Bear Jumpsuit Costume

Bear Oatmeal Toddler Costume

Bear Infant Costume

Cute Bear Pajamas Infant Costume

Care Bear Champ Infant Costume

&
Infant Noah Ark Collection

Baby's Lil' Teddy Bear

Costumes Baby's Lil' Polar Bear

Baby Girl's Care Bears Wonderheart

Baby's Cuddly Bear Infant

Tom Arma Bear

Grateful Dead Dancing Bear

Oatmeal Bear Infant Costume

Baby's Panda Belly-Babies

Infant Oatmeal Bear Costume

Fantasy World Boys Girls Costume

Teddy Bear Toddler Costume

Baby's Disney Winnie The Pooh

&
Bear Costumes for Kids
These unbearably cute bear Halloween costumes for kids are ideal for both boys and girls. There are many different styles to choose from below, so every little bear in your family will be happy!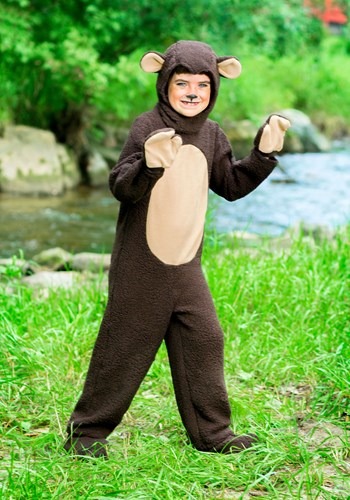 Child Bear Costume

Child Polar Bear Costume

Big Boys' Polar Bear Costume
Tween Cheer Bear Costume

Care Bears Bedtime Bear Costume

Tween Tenderheart Bear Costume

Tween Funshine Bear Costume

Tween Good Luck Bear Costume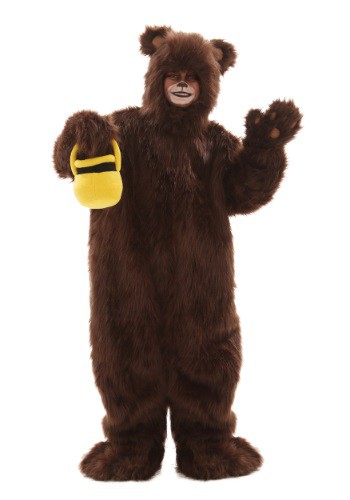 Child Deluxe Furry Bear Costume

Big Boys' Child Bear Costume
Kids' Bear Jumpsuit Costume
Bear Kids Costume
Funsies Bailey Bear, Child
Unisex Children's Bear Costume
Kid's Cartoon Animal Yellow Bear
Beary Adorable Costume
&
Cute Bear Makeup Tutorial for Halloween
Bear Costumes for Adults
Men and women will enjoy dressing as a bear for Halloween or other costume events, too! These bear costumes for adults will help them step out in style, while being unbearably cute, as well! Be Care Bear, a grizzly a polar, or a brown bear, along with others.
Dress Up America Bear Mascot

Plush Honey Bear Mascot

RG Costumes Bailey Bear

Rasta Imposta Ted Jumpsuit

Unisex Costume Bear Onesie

Leg Avenue Women's Care Bears

Grateful Dead Dancing Bear

Adult Grizzly Bear Costume

Smiffy's Men's Bear Costume

Rasta Imposta Panda Costume

Brown Bear Mascot Costume Teen

Teddy Bear Girl Costume

Plush Polar Bear Mascot

Men's Grumpy Bear Costume

Women's Snowy Polar Bear

&
Bear Halloween Costumes For Sale On eBay
(Visited 810 times, 1 visits today)