This post contains affiliate links, which means I will make a commission at no extra cost to you should you click through and make a purchase.
Wonder Woman costume ideas are always going to be great choices. Are you a fan of the Linda Carter original Wonder Woman or today's Gal Gaddot portrayal in the new DC Comics movie "Batman v Superman: Dawn of Justice?"
I have a feeling these Wonder Woman costume ideas will be popular for a very long time to come.
Wonder Woman is still one of the most beloved superheroes – and probably the most loved female superhero.
Yes, I know, there just aren't that many female superheroes. But that's okay, Wonder Woman costumes are fun no matter which version you choose.
If you're having a Halloween costume party or a cosplay event, choosing Wonder Woman for your character is a fabulous choice. She's got some great accessories and now there are two versions of the Wonder Woman costume to choose from.
Do stay tuned because I'll be scouring the internet for more of the updated (Gal Gadot) version of the costume and/or a way to create a Wonder Woman costume of your own. It's fun to come up with new Wonder Woman costume ideas!
Images: "Wonder Woman Posing C2E2 2012" by chris favero is licensed under CC BY-SA 2.0, "[Dragon*Con 2009] Wonder Woman" by Rob Speed is licensed under CC BY-SA 2.0, "Wonder Woman" by gaudiramone is licensed under CC BY-SA 2.0, "WonderCon 2019 – Wonder Woman Cosplay" by W10002 is licensed under CC BY-SA 2.0
Complete Wonder Woman Dawn of Justice Inspired Suit
Warrior Corset with Skirt

Is this eye-popping handmade Wonder Woman Inspired costume the most fabulous thing you've ever seen?
Jason from JEFX Store on Etsy (US) creates amazing costumes! You've got to see his store!
Each costume is handmade to order at his shop in Pennsylvania. As you can see from the detail of the costume, Jason is not only very talented, but genuinely cares about creating a quality costume and accessories.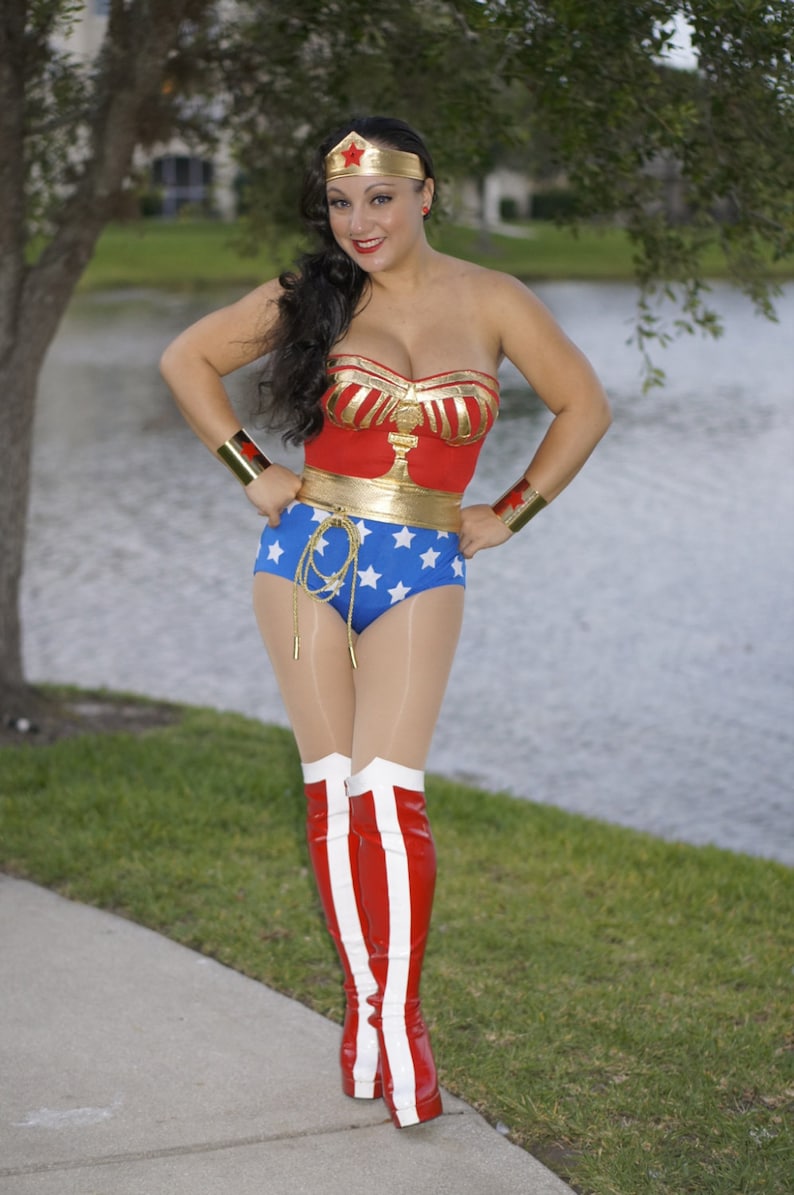 Wonder Woman Costume. Made to specific measurements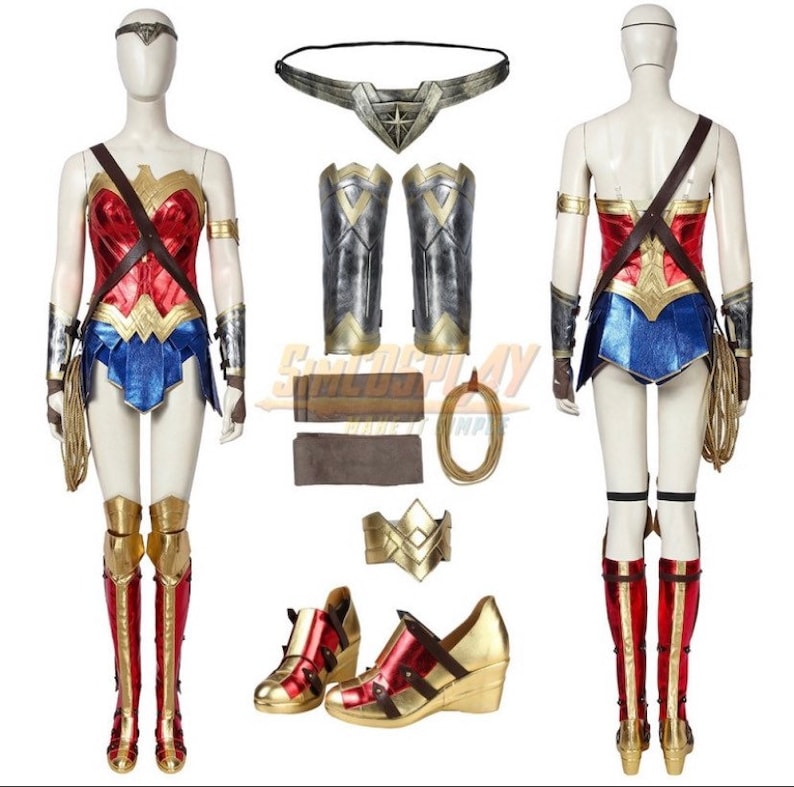 Wonder Woman Costume WW 1984

Wonder Woman Costume Ideas
I'm starting to see some new Wonder Woman costume ideas for the Gal Gadot Wonder Woman movie. Fans of the Amazon warrior princess do have some options for building a really hot Wonder Woman costume in time for cosplay events, movie screenings, parties and yep, Halloween parties too.
Here are just a few Wonder Woman costume ideas and I'm still looking around for more…you can assemble a pretty rockin' Wonder Woman costume with parts and pieces from some of these costumes.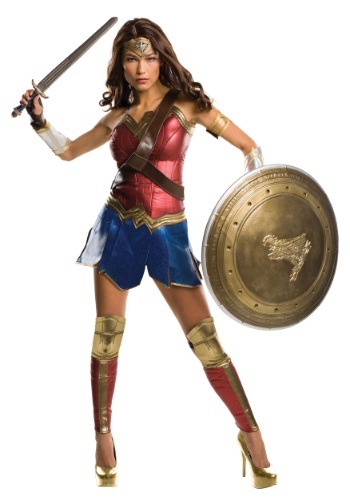 Women's Grand Heritage Dawn of Justice Wonder Woman Costume DC Wonder Woman 1984 Diana Prince Golden Cosplay Costume DC Wonder Woman 1984 Diana Prince Armor Golden Shoes Cosplay Boots DC Wonder Woman 1984 Diana Prince Armor Mask Cosplay Accessory Prop DC Wonder Woman 1984 Diana Prince Cosplay Costume

Wonder Woman With Boot Tops Adult Sized Costume

Wonder Woman 1984 Halloween Costume for Women

Wonder Woman Corset Costume

Women's Super Seductress Costume Set

WW84 Gold Armored Wonder Woman Costume

Deluxe Wonder Woman Costume

Wonder Woman Costume Ideas For Babies
Your baby girl will look so cute dressed as Wonder Woman for Halloween or photo ops. These cute Wonder Woman costumes for babies will turn your little girl into a cool superhero! You have many great selections of baby Wonder Woman costumes to choose from here for your little superhero.
Wonder Woman Infant Costume

Romper Wonder Woman Costume

Wonder Woman Bib Costume

Toddler Girls Wonder Woman Dress & Diaper Cover Set

Wonder Woman Baby Girls' Costume
Baby Girls' Bodysuit and Cape – Wonder Woman
Wonder Woman Infant Baby Girls' Costume
Wonder Woman Infant Girls' Costume Dress
Wonder Woman Baby Girls' Costume
Marvel Green
Wonder Woman Costumes For Girls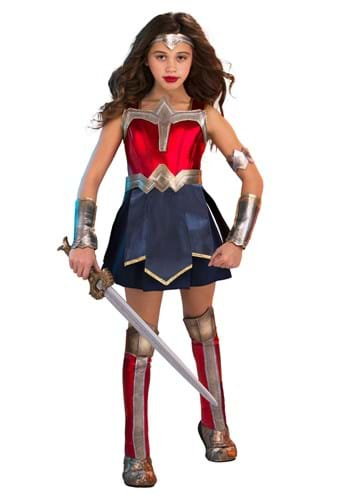 Girls Wonder Woman 84 Costume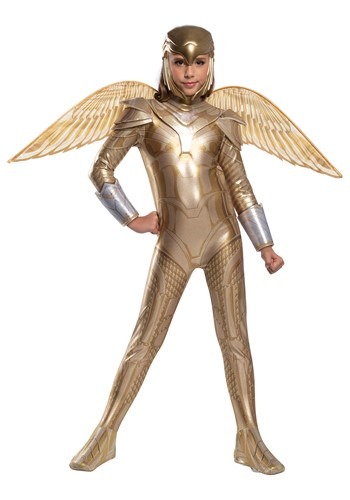 Kids Wonder Woman Gold Armor Deluxe Costume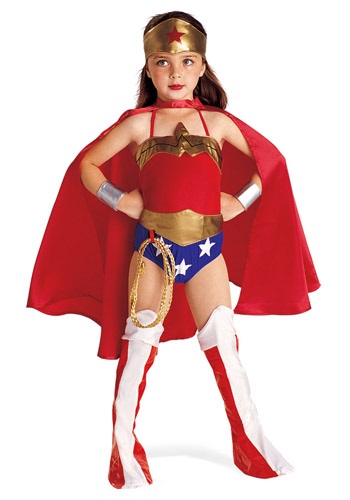 Kids Wonder Woman Costume

Wonder Woman Toddler Costume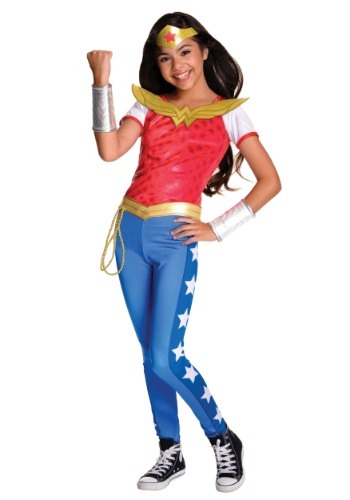 DC Superhero Girls Deluxe Wonder Woman Costume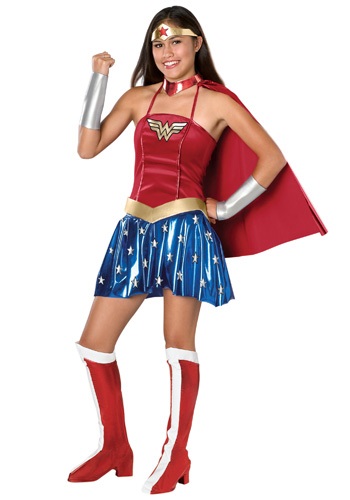 Wonder Woman Teen Costume

Girl's DC Comics WW84 Deluxe Wonder Woman Costume
Wonder Woman 1984 Halloween Costume for Girls
Girls Wonder Woman 1984 Movie Child Halloween Costume
Wonder Woman Halloween Costume for Girls
DC Comics WW84 Deluxe Gold Armored Wonder Woman Costume
Girls Justice League Premium Wonder Costume
Wonder Woman Costume Accessories
For Girls:
Rubie's Official Wonder Woman Light-Up Lasso Dawn of Justice
Wonder Woman Lasso of Truth Accessory; Leather Strap
Girls Gold Wonderful Superhero Costume Cuffs and Headband Set
Girl's DC Comics Wonder Woman Accessory Kit
girls Justice League Wonder Woman Sword Costume Accessory
DC Super Hero Girls Wonder Woman Shield, 12-Inches, One Size
Batman v Superman: Dawn of Justice Wonder Woman Shield,
Batman V Superman: Dawn of Justice Wonder Woman Wig Brown
DC Superhero Girls Wonder Woman Wig
For Women:
Wonder Woman 1984 Light Up Lasso, Costume Accessory
Official Wonder Woman Light-Up Lasso Dawn of Justice
Wonder Woman Cuff and Tiara Adult Cosplay Costume Set Gold
Costume Wonder Woman Movie Sword Costume Accessory Costume
Women's DC Superheroes Wonder Woman Gauntlets
Women's Wonder Woman Accessory Kit: Tiara, Belt, Lasso, Gauntlets
Women's Wonder Woman Costume accessories, Justice League
Women's DC Comics Wonder Woman 84 Accessory Kit, One Size
Women's Wonder Woman Costume accessories, Justice League
More Wonder Woman Costume Ideas on eBay
(Visited 1,118 times, 1 visits today)