This post contains affiliate links, which means I will make a commission at no extra cost to you should you click through and make a purchase.
A Star Wars Mandalorian costume is The Way to have a great watch party for the highly anticipated Star Wars story. You'll be the star of your Star Wars party with your awesome Mandalorian costume.
Who could have predicted the wild success of Disney Plus's The Mandalorian? Did it blow you away as much as it did me?
If you're movie fans like I am, you love when there are 'extras' like The Mandalorian series, The Solo Movie and Rogue One. They add so much depth to a beloved story. Not being able to get to the movies in 2020, I sure appreciated having my Mandalorian fix!
And wait till you see all the possibilities! Cosplayer? We've got you covered…or… costumed. Charity fundraiser? We have the costume for you! A watch party or a Halloween costume party? This is The Way…to your Mandalorian costume.
IMAGES: "File:Mandalorian warrior cosplay in Dragon Con Parade 2010.jpg" by Mike is licensed under CC BY 2.0; "File:Costume Pageant Mandalorian at Star Wars Celebration IV.jpg" by Star Wars is licensed under CC BY 2.0; and "Mandalorian" by MediaGamut is licensed under CC BY 2.0
The Mandalorian Flight Suit Costume
When we first meet our Mandalorian bounty hunter, he's wearing his flight suit. It looks like pretty decent armor, just not heavy battle armor.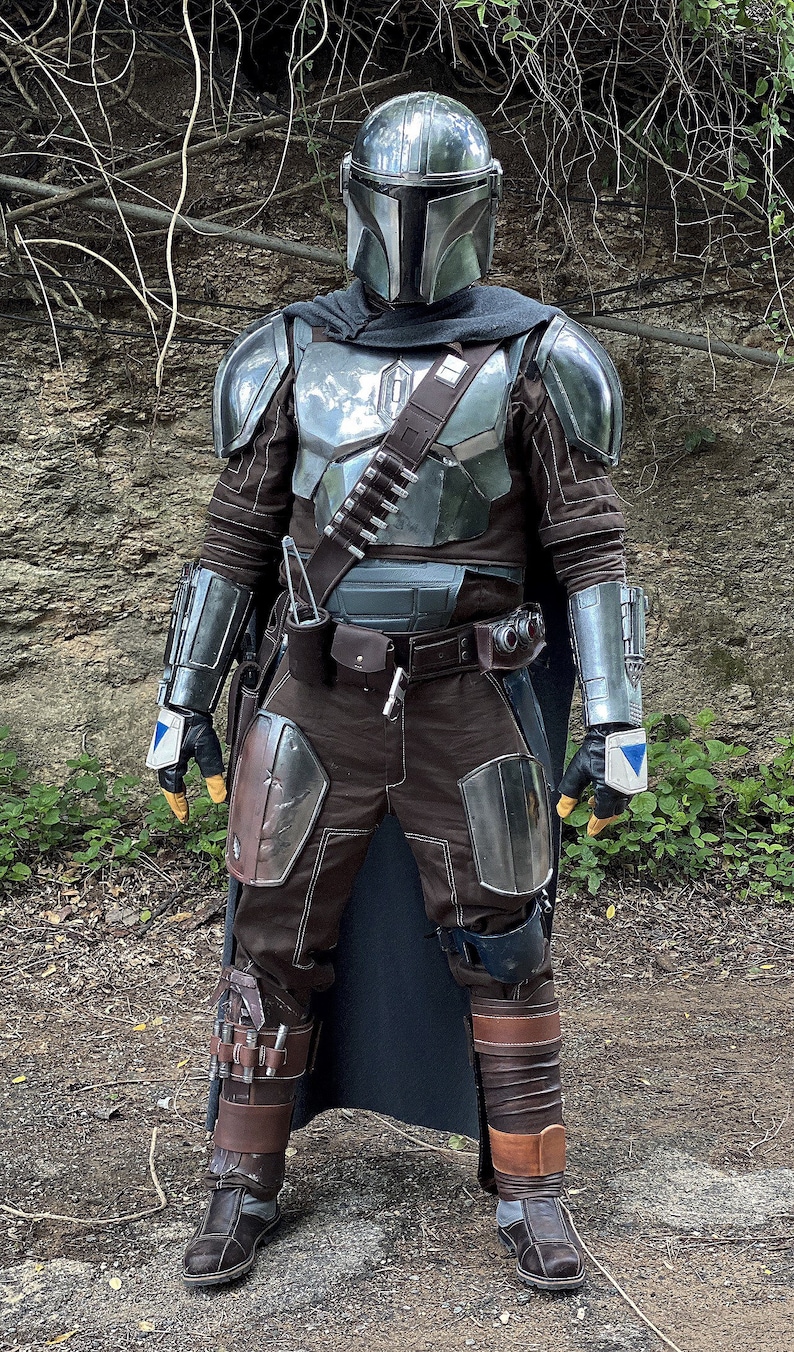 The Bounty Hunter Flight Suit Complete set with cape and armor

Amazing Mandalorian Cosplay Costumes
These cosplay costumes are nothing short of amazing. Realistic and well made. Be sure to check these out – they're sure worth it! Star Wars Mandalorian Din Djarin Uniform Cosplay Costume Star Wars Mandalorian Uniform Brown Cosplay Shoes Star Wars Mandalorian Gun Cosplay Weapon Prop Star Wars Mandalorian Cosplay Weapon Prop

Star Wars Mandalorian Armor Costume
A Mandalorian is all about his armor. When our hero turns in his bounty and gets paid, he upgrades to his new beskar battle armor. Nice! A Mandalorian never removes his helmet (at least not if anyone else is around), so the cool helmet he already had…stays.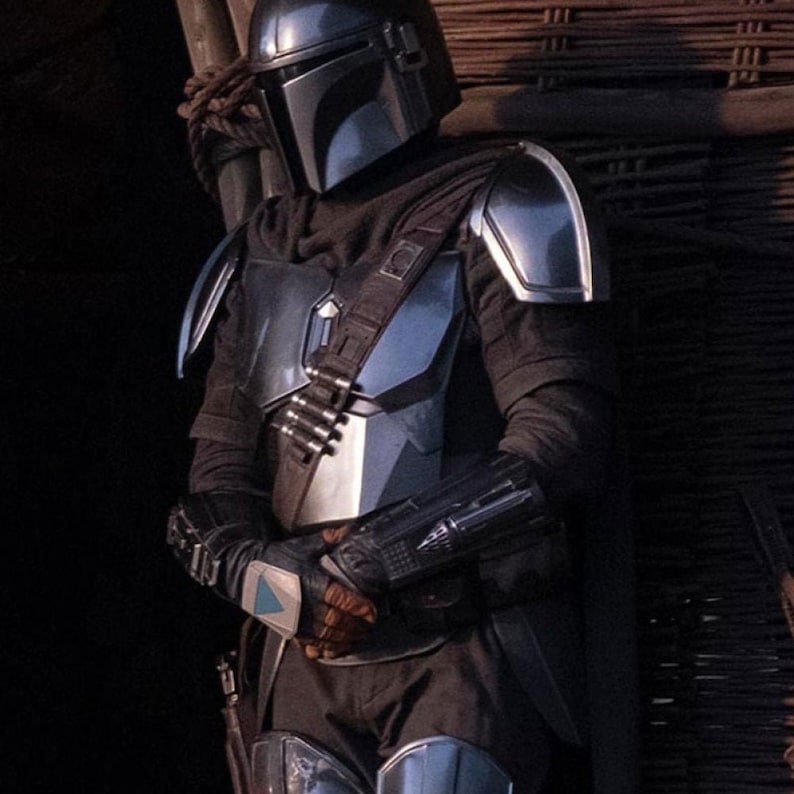 Mandalorian Full Beskar armor / Mando Armor

Remember Boba Fett's costume in The Empire Strikes Back? It looked a bit rough for the wear, didn't it. At the very least, it needed a new paint job. But I think our Mandalorian bounty hunter's armor is a nice improvement, in design and detail. Not to mention the fact that Mando's battle armor is made of 'beskar' which is the rare Mandalorian iron. The Fetts' armor were made of less expensive durasteel or duraplast.
The best advantage to the battle armor is that it's resistant to light sabre strikes. Now there's a big selling point, right?
The Mandalorian Din Djarin Beskar Steel Armor Without Helmet ( Pre-order )Xcoser
Xcoser Star Wars The Mandalorian Din Djarin Cosplay Armor HelmetXcoser
Star Wars Mandalorian Costume Accessories
Be sure to check whether your costume comes with the accessories. If not, here we have some handy choices for you. I found another blaster like the one EZCosplay has (see above) over at Etsy. Isn't it gorgeous? And don't forget The Child!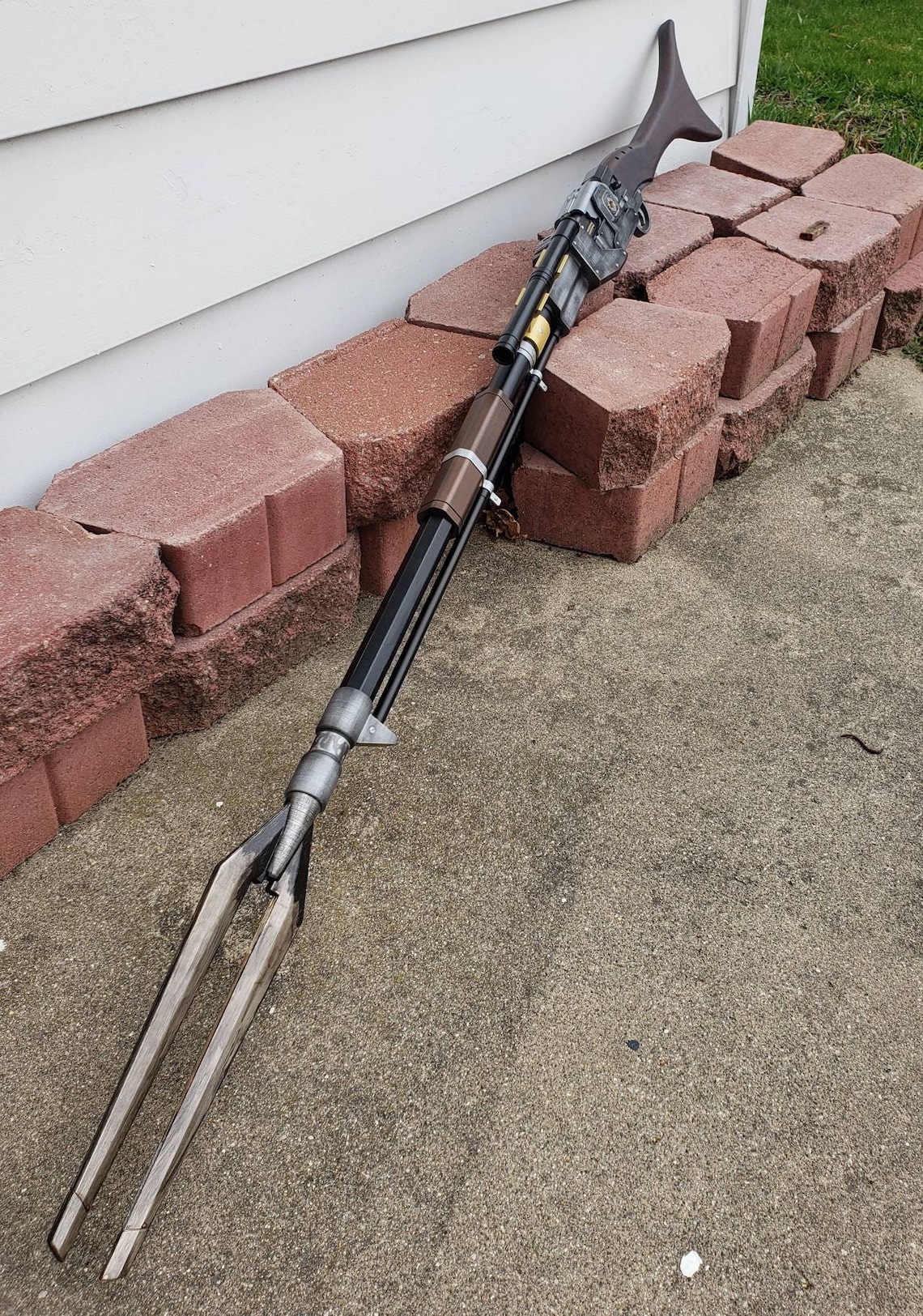 Mandalorian Rifle High Detailed Replica with Mechanical Parts

Star Wars The Mandalorian The Child Shoulder Sitter Costume Accessory
Cosplay Mask Silver Latex Helmet Prop Halloween for Men Boys
Mandalorian Belt Holster Adult Cosplay Costume Men Pouches Halloween Accessory
2019 Wars Series Mandalore People Cosplay Shoes Costume Boots Custom Made
Handmade Mandalorian Blaster Gun Pistol Cosplay Games
Mandalorian Costumes On eBay
eBay has Mandalorian costumes in stock! Don't miss the selection of costumes for our favorite bounty hunter. The deals are fantastic!
(Visited 1,848 times, 1 visits today)