This post contains affiliate links, which means I will make a commission at no extra cost to you should you click through and make a purchase.
Spy costume ideas are for those of us who have loved a spy for all or most of our lives.
You know who you are…you own every James Bond 007 movie ever made.  Maybe Maxwell Smart was your childhood hero?  Or the lovely Agent 99? You've seen every episode of I Spy or The Americans?
Or how about that HOT remake of The Man From U.N.C.L.E.? Those were some well dressed spies!
So, for anyone who has ever dreamed of being a spy or secret agent, these spy costume ideas are for you.
Dress as a secret agent spy or a mad spy with the fun spy costume ideas shown below. These spy costumes will make you the hit of any party.
Accessorize with a hat, camera, sunglasses, cellphone, binoculars, etc. It's all about the spy costume accessories! Where would a spy be without their gadgets?
If you are looking for a creative costume for Halloween or other events, consider dressing as a spy, and make people wonder if that's what you really do as a side gig.
Choose from a variety of spy costumes for men featured below.
Spy Costume Ideas For Girls
Girls totally rock as spies and here's the proof. The FABULOUS five most famous girl spies. Are these the cutest spy costume ideas you've ever seen?
Child's Totally Spies Alex Costume
Child's Totally Spies Clover Costume
Child's Totally Spies Sam Costume
Kim Possible Classic Girls' Costume
Spy Costumes For Boys
Young spies look so spiffy in these spy costume ideas that are great for school plays, parties and of course, Halloween. The clothes make the spy and these will be a hit. Why not keep some spy costumes in his dress up box for when he feels like being a spy.
Boy's Spy Guy Costume
Kids Secert Agent Black Suit Outfit
Children's Colorful Trench Coat
Melissa & Doug Spy Role Play Costume Set
Spy Costume for Kids
Secret Agent with accessories
Spy Costumes For Men
Men's Secret Agent Spy Trench Coat
Where would we be without our favorite male spies? James Bond anyone? Maxwell Smart. And that hottie Illya Kuryakin! I bet you thought I couldn't spell that, didn't you?
Those famous spy guys and several more totally made spy costume ideas so much fun to put together.
Don't miss the spy costume accessories below for the best in spy gear for your next costume party.
Speaking of parties, these costumes would be fun for fund-raisers, role playing, and oh yea…Halloween.
Mens Black Suit Costume

The foundation of men's spy costumes is usually the iconic black suit. You can pretty much build most any look with it.
Add dark shades and you can be Men In Black Agent J or Agent K. Cool, right? Napoleon Solo always wore a black suit, didn't he. lol I mean, like ALWAYS. Change the tie again and go back to the dark shades and you have IMF Agent Ethan Hunt.
The black suit can be very formal, like the tuxedo above. Or, it can be a simple black suit with accessories you add to personalize your look.
Know what else? Add an ear piece and you can be the Secret Service for your party! Now that's a versatile suit!
No collection of spy costume ideas would be complete without the zany Austin Powers! He's certainly made a mark on spy costumes.
With a decidedly 60's look, Austin Powers costumes are perfect for a night of hilarious fun as the super spy.
What could possibly be sexier than a British spy in a dark blue velvet suit? And we all know who that swinging, lady killer is right? Austin Powers of course!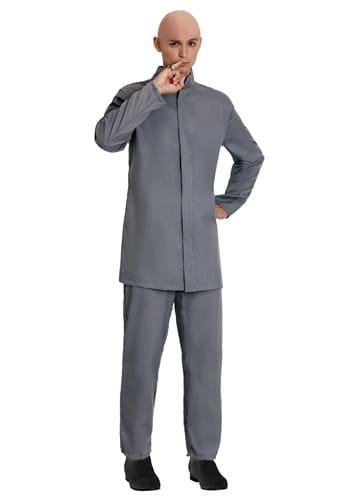 Deluxe Adult Gray Suit Costume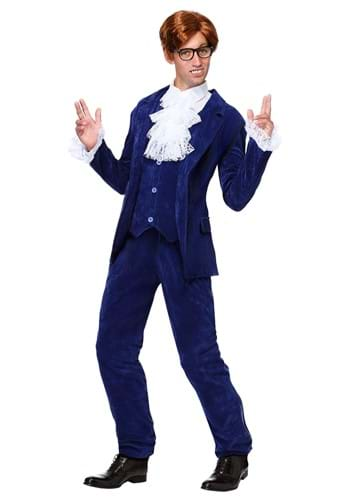 Deluxe Blue 60s Swinger Costume for Men

The Man From U.N.C.L.E. Movie Poster 27 x 40 Style B 2015 Unframed
Another look at spy costume ideas from the last few years. The newsboy cap, light bomber jacket and black turtleneck. Have you noticed that several of our most recent spies wear these items?
Pick up some black gloves and dark sunglasses and you have one of the latest spy costume ideas for men. That's a really hot look that looks great anytime, too.
Ted & Jack – Street Easy Traditional Solid Cotton Newsboy Cap
Ted & Jack – Street Easy Herringbone Driving Cap with Quilted Lining
Men Slim Fit Lightweight Turtleneck Long Sleeve Pullover
Mens Casual Slim Fit Pullover Sweaters
Dockers Men's Microtwill Golf Bomber Jacket
Men's Essential Cotton Lightweight Bomber Jacket
Mens Genuine Leather Touchscreen Cashmere Wool Lined Driving Gloves
Rothco Ultra-Light High Performance Gloves, Black
Spy Costumes For Women
Spy costume ideas for women run the gamut from Marvel's Black Widow to The Man From U.N.C.L.E.'s Gaby Teller.  And ladies, that leaves a lot of room for a lot of fun spy costumes.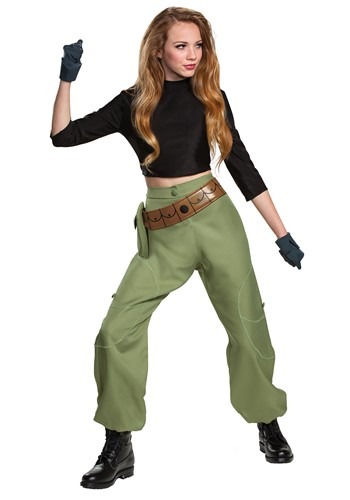 Disney Kim Possible Women's Costume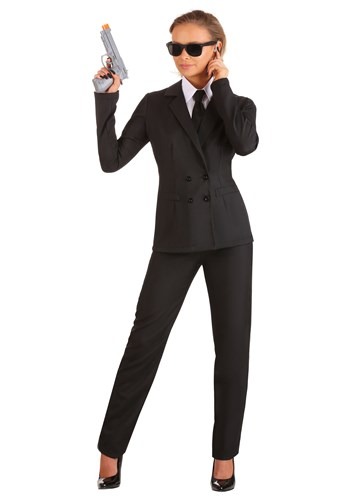 Women's Black Suit

Why is it that when you see female spies in the movies, they're wearing something scrumptious that looks like it's right out of the 60's? One of the many things I ponder…
The outfits are so cool, though. Have to have the page boy wig, oversized sunglasses and newsboy cap. Nice! So I picked these items because they reminded me of Alicia Vikander's fabulous wardrobe in the newer Man From U.N.C.L.E. Also, you can just close your eyes and see Agent 99 wearing one of these, right?
Ladies The Beat Goes On Disco Costume

Forum Novelties Women's 60's Generation Mod Doll Costume Dress
Funtasma by Pleaser Women's Gogo-300 Boot
Women's Faux Fur Hat for Winter with Stretch Cossack Russian Style
Womens Peaked Newsboy Cap
Eye Love Polarized Sunglasses for Men and Women – Glare-Free
8 Pairs Sunglasses
Spy Costume Accessories
What's a spy without his spy gear? Accessories complete the outfit, and these spy costume accessories are so fun!
Fedora Hat, Black Pinched Hat Costume Accessory + White Band
Spy Kit for Kids
SpyX Micro Gear Set – 4 Must-Have Spy Tools with Adjustable Belt
SpyX / Micro Gear Set + Lazer Trap Alarm – 4 Must-Have Spy Tools
Fabulous Spy Costume Ideas On eBay
(Visited 7,424 times, 3 visits today)