This post contains affiliate links, which means I will make a commission at no extra cost to you should you click through and make a purchase.
Your Shrek Halloween costumes bring these fun-loving Shrek characters to life! You'll find so many Shrek costumes here featuring the main characters of this animated film.
And yes, you'll also find gingerbread man, donkey, Fiona and more of Shrek's friends and family
Shrek is a 2001 American computer-animated fantasy-comedy film produced by PDI/DreamWorks. In no time at all, Shrek and his friends became favorite characters to young and old.
These hilarious costumes based on the movies are comiccon favorites, too. I mean, who can resist a grin with Shrek around, really.
Shrek, a green ogre who loves the solitude in his swamp, finds his life interrupted when many fairytale characters are exiled there by order of the fairytale-hating Lord Farquaad.
The entire family can dress as a Shrek ensemble for Halloween or other costume events. Fun times are to be had by all!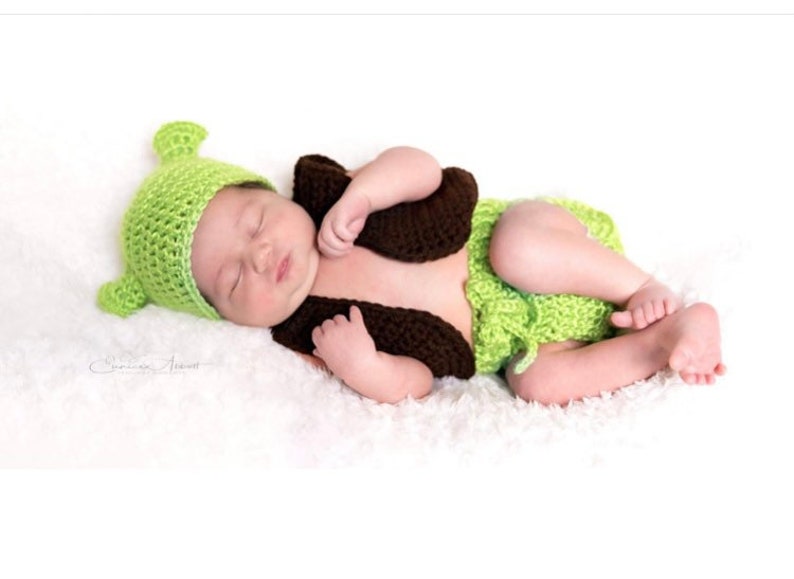 Shrek inspired Halloween costume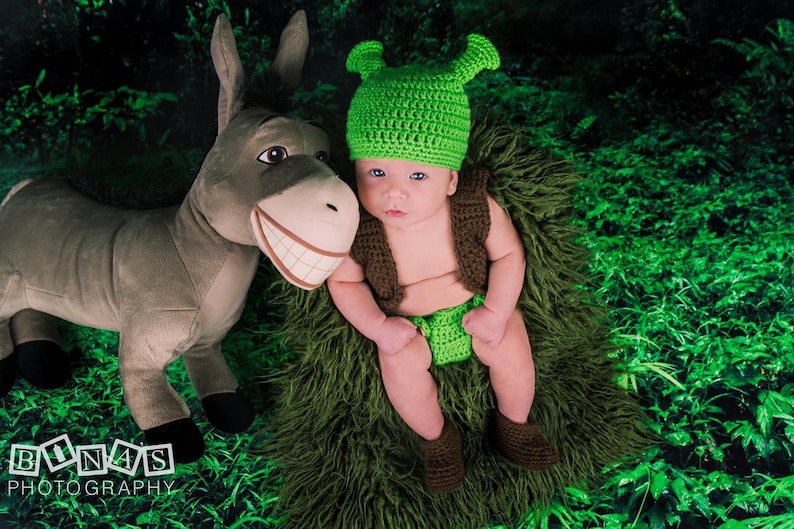 Shrek Inspired Costume

Shrek Halloween Costumes
Dress up as this green ogre for Halloween. These fun Shrek costumes are available for adults, kids, toddlers and even dogs! Shrek is the most lovable ogre you'll ever meet, even if he doesn't want anyone to know he is lovable. He's contrary, snarky, grumpy and scary ~ that's what he wants you to think. If you're a fan of Shrek like I am, you'll have a blast wearing one of the Shrek Halloween costumes we have here.
Couples Ladies and Mens DreamWorks Shrek and Fiona Halloween Film Fancy Dress Costumes
Smiffys Shrek Adult Costume
Shrek Child's Deluxe Costume And Mask
Shrek Costume – Infant
Shrek Child's Deluxe Costume, Shrek Costume
Princess Fiona Costumes
For The Shrek Cosplay Shrek Princess Fiona Cosplay Outfit

Princess Fiona and Shrek eventually fall in love in the film, and this costume is just what any fan of the love-struck ogres would love to wear.
What was weird (in a hilarious way) was knowing pretty and thin Cameron Diaz was voicing our 'generously sized' Princess Fiona. But really she just made the Princess all the more adorable…if you know what I mean
This great Princess Fiona adult costume includes the dress and the headpiece. Perfect for wearing to the office party, the neighborhood Halloween party.
You could even use this costume for visiting children in the hospital as the sweet Princess Fiona. Carnivals, birthday parties and other special events are wonderful ideas for wearing this costume. Enjoy!
Sanctuarie Fiona Plus Size Supersize Halloween Costume Deluxe Wig Kit
Girls Fancy Dress Party Week Day Cartoon Character Shrek Princess Fiona Costume
Shrek Fiona Warrior Costume
Princess Fiona Costume – Medium DreamWorks Shrek Princess Fiona Cosplay Costume Shrek Princess Fiona Deluxe Adult Costume ESR0003 Shrek the Third-Deluxe Princess Fiona Adult Costume ESR0004 Shrek The Third Fiona Adult Costume ESR0005

Shrek Gingerbread Man Halloween Costumes
The Gingerbread Man (voiced by Conrad Vernon) is a live talking gingerbread man and one of Shrek's friends. He is also known as "Gingy" and was created by The Muffin Man. He is small and a fast runner, making him hard to catch. These Gingerbread Man costumes are fun for kids and adults alike!
Shrek Child's Costume And Mask, Gingerbread Man Warrior Costume
Little Gingerbread Man Costume
Men's Oversized Gingerbread Man Mascot Costume
Sweet Gingerbaby Infant Costume
Shrek Puss 'N Boots Halloween Costumes
Puss in Boots is a fictional cat and a supporting character in the Shrek film series. He, Donkey and Shrek end up becoming the best of friends! These Puss 'N Boots costumes are more fun ways to express your love of the movie.
SHREK THE THIRD PUSS 'N BOOTS – INFANT
Adult Size Puss in The Boots Mascot Costume Plush Pirate Cat Fancy Dress Full Body
Shrek Donkey Halloween Costumes & Accessories
Donkey is one of the main characters of the Shrek franchise. He is Shrek's best friend and sidekick, Dragon's husband, and the Dronkeys' father. Kids and adults will have so much fun dressing as Donkey for Halloween!
Disguise Donkey Deluxe Costume
Donkey Big Head Costume
Shrek Child's Deluxe Donkey Costume
Toddler Donkey Costume
Big Head Donkey Costume, 44-Inch Chest Size
Men's Teenz Donkey Mascot Costume
Cool Shrek Halloween Costumes For Sale On eBay
(Visited 1,785 times, 1 visits today)