This post contains affiliate links, which means I will make a commission at no extra cost to you should you click through and make a purchase.
Shopkins Halloween Costumes
Looking for unique costumes for Halloween? The Shopkins Halloween costumes are here!
Shopkins took the world by storm since they were released in 2013. Now there are books, collector trading cards and a popular YouTube channel.
Shopkins Halloween costumes are great for Halloween or dressing up during playtime.
Girls who love the Shopkins toys, games and YouTube Channel will flip for these costumes.
Image: Shopkins Poppy Corn Classic Halloween Costume
Shopkins Halloween Costumes For Girls
Looked all over the internet for Shopkins Halloween costumes. So many of them were already sold out! But here are two sets of Shopkins costumes from two excellent online costume retailers. Compare prices, sizes and reviews!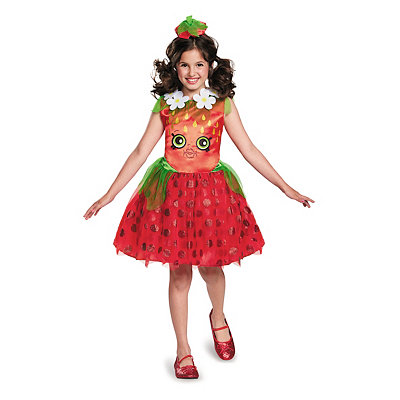 Kids Strawberry Kiss Costume – Shopkins

Shopkins Strawberry Classic Costume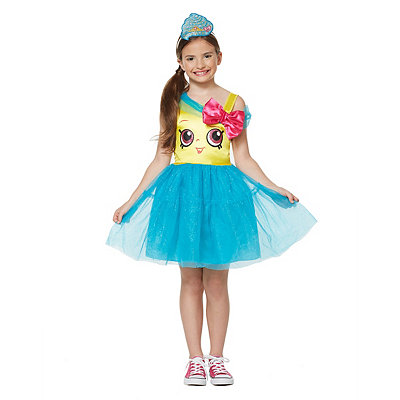 Kids Cupcake Queen Costume – Shopkins

Shopkins Queen Cupcake Classic Costume
Kids Lippy Lips Costume – Shopkins

Lippy Lips Classic Shopkins Costume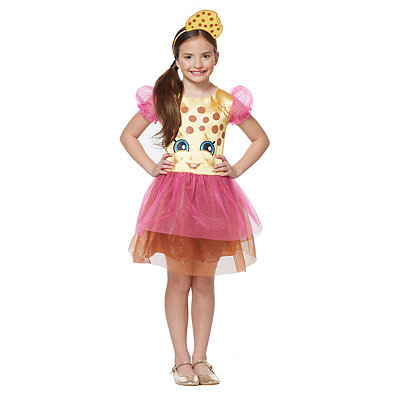 Kids Kookie Cookie Costume – Shopkins

Kookie Cookie Classic Shopkins Costume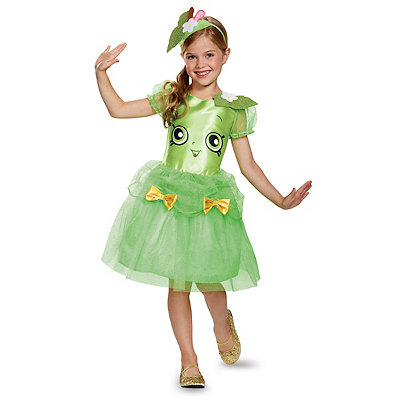 Kids Apple Blossom Costume – Shopkins

Apple Blossom Classic Shopkins Costume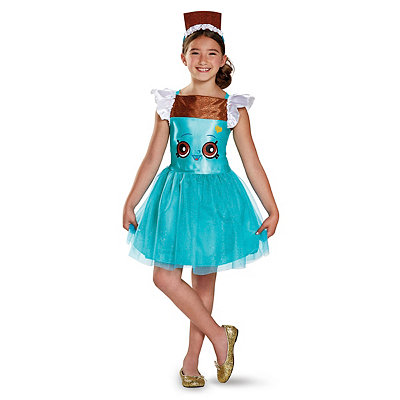 Kids Cheeky Chocolate Costume – Shopkins

Cheeky Chocolate Classic Shopkins Costume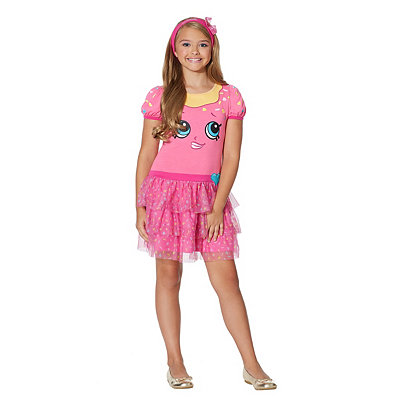 Kids Delicious Donut Costume – Shopkins

Shopkins D'Lish Donut Classic Costume
&
Shopkins Poppy Corn Classic Child Halloween Dress Up Costume Dress with Head Piece
Poppy Corn Shopkins Halloween Costume
May I present to you Ms. Poppy Corn from Shopkins Season 2. Isn't she adorable?
Poppy Corn looks just like a bag of popcorn. Just like the bags of popcorn you get at the movies.
Her costume represents a red and white popcorn box (remember those?)that's full of yellow popcorn. (presumably buttered ones). On the bodice of the costume, which is Poppy's forehead there's a green "S" on top for "Shopkins."
Poppy knows shopping and no one does a "butter" job at it than she does! She really knows how to bag a bargain. I love puns, can you tell?
&
&
Shopkins Halloween Costumes Accessories
The funnest part of any costume is the costume accessories, if you ask me. Shopkins costume accessories are nice finishing touches for any of the Shopkins Halloween costumes. Add a little bling to your little girls' Shopkins costumes and listen to those squeals of delight!
Shopkins Pretend Play Girl's Charms Bracelet
Shopkins Pretend Play Set of 3 Earrings
Shopkins Girls Sunglasses and Case
Girls Shopkins Sunglasses & Case
&
Shopkins Tote Bags For Her Halloween Treats
If your little Shopkin is wearing her costume for Halloween trick or treating, don't forget a tote bag for her goodies! She'll have a matching Shopkins accessory she can keep using anytime.
Large Plastic Shopkins Goodie Bag
Shopkins Reusable Tote Bag
Shopkins Girls Official PVC Tote Bag
Shopkins Reusable Tote Bag
Shopkins Halloween Costumes From eBay
(Visited 1,058 times, 1 visits today)