This post contains affiliate links, which means I will make a commission at no extra cost to you should you click through and make a purchase.
Are you looking for the perfect Sons Of Anarchy costumes? Do you want to get in the biker spirit for Halloween? Here's how to rock your Halloween or any costume event with cool Sons of Anarchy costumes for men, women and even the kids.
Creating the coolest SOA costumes for Halloween is a matter of having the right bikers jacket, Sons Of Anarchy sleeveless t-shirt or a great leather vest.  Pick up a cool bikers ball cap and don't forget to grab a pair of dark tinted biker shades.
Put it all together with a little bit of the true biker spirit. You will have to provide the biker spirit, and we'll do all we can to help get you ready to hit the road!  If you're a fan of the hugely popular Sons of Anarchy TV show, you're going to have a blast putting together a costume for your party.
Sons of Anarchy costumes aren't just perfect for parties or Halloween. Dress as a member of your favorite Sons of Anarchy cast member for fundraisers, to visit kids (or adults) in the hospital and maybe…just for fun!
All of the best Sons Of Anarchy costume accessories you will need to rock your biker look are featured below. Build your own Sons Of Anarchy costumes for men or for women and don't forget to build little biker costumes for the little dudes, too!
Everybody loves TV show costumes. Dress up as one of your favorite characters from the hit Sons of Anarchy TV show with the following costume ideas.
Sons Of Anarchy Costumes For Men
Guys, you can make your own Sons Of Anarchy costumes with a leather vest or a riding jacket. There are several choices below. Some of the vest and jackets come in multiple sizes, so click on each image for more details. There are also ball caps and plain leather jackets and Sons Of Anarchy patches that you can iron on yourself.
SOA Sons of Anarchy Black Leather Highway Biker Vest

Sons of Anarchy Men's Mechanics Jacket

Heavy Weight Cowhide Motorcycle Leather Vest

SOA Full CA Backprint Zip Hood

Wrangler Authentics Men's Classic Regular Fit Jean

Levi's Men's 501 Original Fit Jeans

Sons Of Anarchy Leather Vests
SOA Sons of Anarchy Faux Leather Highway Biker Vest

New Mens SOA Son of Anarchy Biker Club Leather Vest (L, Black)

SOA Motorcycle Sons of Anarchy ARMOR Leather Open Collar Leather Biker Vest

MEN'S MOTORCYCLE SONS OF ANARCHY BLACK LEATHER VEST W/GUN CELL

Sons Of Anarchy Patches
Want to add some SOA style to something you already have? Maybe you have a patch collection. These patches will please any Sons of Anarchy fan.
Sons of Anarchy Text and Arched Reaper Logo Patch Set

Sons Of Anarchy Men's SOA Circle Embroidered Patch Black

Sons of Anarchy Crossed Skull And Gun Patch

Officer Title Rank Vest Biker Club Patch Set (6pc-Iron On)

American Sheepdog Reaper Crew Patch

Men of Mayhem Patch

in Memory of Jax Outlaw 3.5 inch Iron on Biker Patch (BLK-WHT)

in Memory of OPIE Embroidered 3.5 inch Iron on Patch (BLK-WHT)

Women's Sons Of Anarchy Costumes
The most popular woman character for Sons Of Anarchy costumes is of course Gemma. It's easy to dress up as Gemma Teller Morrow with the following Sons Of Anarchy costumes and accessories for women.
Juniors Tank Top: Sons of Anarchy – Jax
Sons of Anarchy Pleather Corset & Panty Set
Sons of Anarchy Reaper Fringe Juniors Black Tank
Sons of Anarchy Women's Hooded Reaper Cover-Up
SOA Girl Tank Top
Reaper Crew Tank Top
Prospect Tank Top
Jax Tank Top
Womens Ripped Moto Biker Stretch Skinny Jeans
PU Leather Denim Pants for Women Sexy Stretchy Rider Leggings
Womens Biker Skinny Ankle Zipper Pleated Stretch Pencil Pants
Women's Stretchy Faux Leather Leggings Pants
Sons of Anarchy Jackets for Women
There is one item that really tells the world that you are wearing a Sons of Anarchy costume. It's the ladies Sons of Anarchy denim jacket. It's perfect for Halloween and you can get extra mileage out of it by wearing it through out the winter months. You can find it from the online retailers listed below.
Women's Long Sleeve Zipper Biker Faux Leather/Suede Jacket
Tanming Women's Faux Leather Moto Biker Short Coat Jacket Black
Lock and Love LL Womens Hooded Faux leather Jacket
Women's Faux Leather Stand-up Collar Biker,Cropped Jacket
Sons Of Anarchy Costumes For Kids
Want some ideas for cool biker costumes in children sizes? The kids are not left out of this fun costume idea. Check out the following costumes that will turn your child into an outlaw biker for Halloween. These are the cutest little biker outfits I've ever seen!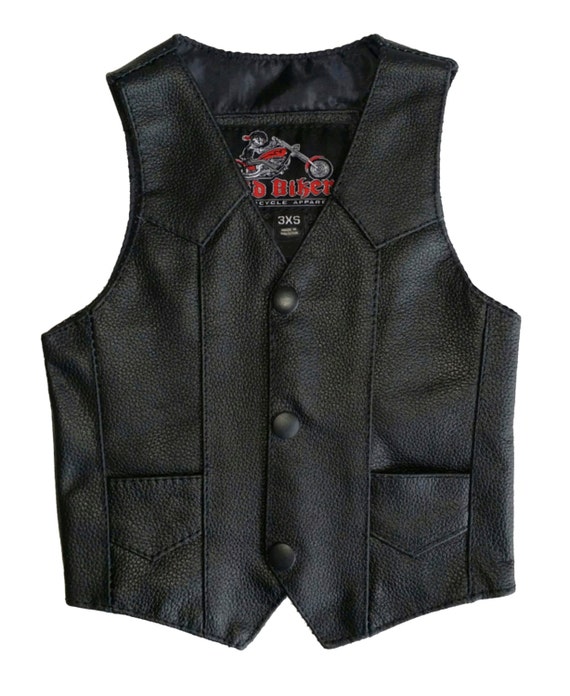 BABY LEATHER VEST, Baby Biker Vest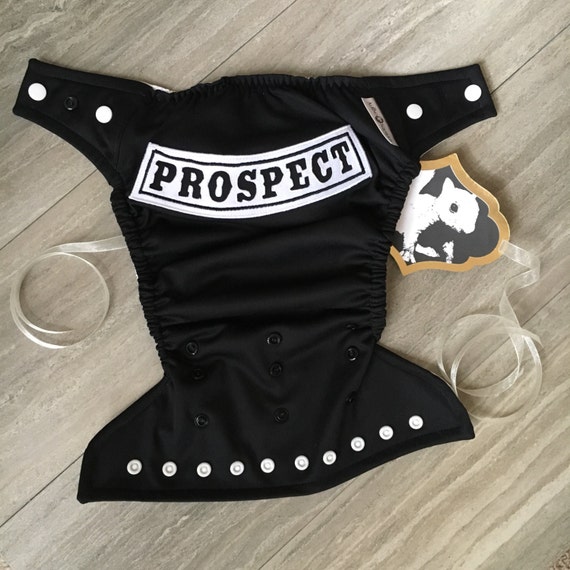 Prospect / Biker / Motorcycle / Baby Cloth Diaper Cover

Kids Toddler Boys Cotton Shirts Tattoo Sleeve

Sons of Anarchy Youth 3D Print Pullover Hoodies

Children's Kid Cotton Sons-of-Anarchy-Patch- T-Shirts

Baby Sons of Anarchy 100% Cotton Onesie

Fake Tattoo Sleeve Shirt Onesie

Sons of Anarchy 100% Cotton Onesies

Sons Of Anarchy Costume Accessories
Round out your Sons of Anarchy costume with some great accessories. These costume accessories are perfect for trimming out your SOA Halloween costume. Which of these accessories will be the finishing touches for your costume?
Officially Licensed Sons of Anarchy Stainless Steel Grim Reaper Ring
Black Vinyl Biker Hat
SOA Sons of Anarchy Reaper Crew Fitted Baseball Cap Hat
Rubie's Costume Studded Gloves
Biker Beard And Moustache (Black)
6pcs Fabric Tattoo Sleeves
MENS BIKER SUNGLASSES
Animewild Sons of Anarchy Samcro Logo Ring
Official Sons Of Anarchy Wristwatch – SAMCRO Grim Reaper Logo
Sons of Anarchy Grim Reaper Skull Stainless Steel Ring
Sons Of Anarchy Costumes For Sale On eBay
(Visited 10,437 times, 1 visits today)