This post contains affiliate links, which means I will make a commission at no extra cost to you should you click through and make a purchase.
Scottish kilt costumes for men are all the rage, thanks to the popularity of the new Starz television series, Outlander. Outlander is a romantic Starz TV series released in 2014, based on the popular series of books by Diana Gabaldon.
If you enjoy cosplay, Scottish kilt costumes for men are easy and fun to wear. And if you're looking for some spectacular Outlander Halloween costumes to choose from, we have a great selection here.
Be sure to check out our Outlander's Claire Fraser Scottish Costumes For Women, you won't want to miss the treats I have for you there!
The costume design in the new Outlander television series is wonderfully detailed and very interesting for its historical accuracy.
There are some pretty authentic costume kits for men and women. You'll be amazed at the Scottish kilt costumes for men that look to be pulled right off the cast clothing rack! If you want an Outlander costume that is good enough to look authentic, they are right here.
I've assembled here for you some great Scottish kilt costumes for men with lots of choices for cosplay, costume parties, reenactments and of course, Halloween costumes for men.
Would you like to put together your own Outlander costume? All the Scottish kilt costumes for men you need are for sale below.
Images: Highlander Actor by David Ball, Wikimedia Commons; Gauchy Parade by Marc Roussel and Belted Plaid Front and Belted Plaid Rear by James Perry, Commons 3.0
Do check out our costume page for Claire Randall, the spirited sassenach Jamie loves.
FranksMod 24×32 inch Outlander Season 1 Silk Poster CGS8-C0A
Custom Made Scottish Kilt Costumes For Men
The success of period pieces like Outlander bring a natural interest in costumes for men for two purposes, Halloween fun or cosplay. So if you plan on visiting the Outlander folks at Comic Con, you'll want to dress the part, right?  In this case, Scottish kilts for men are the hot topic with fans of cosplay.
So let's focus first on the historical version of the Scottish kilts for men like we see on Outlander.  The period was the 1740's in the Scottish highlands.
Who knew they were so…interesting? Where I could, I've included more authentic costumes and accessories for those who want them for cosplay or reenactments.
Did you know, though, that the Scottish kilts for men portrayed most frequently on the Outlander TV series are called 'great kilts?' Better than that, the true name for these clothes was 'belted plaid.' There, now we learned something right?
Looking for a fancy dress costume for cosplay? Are you going to a festival or reenactment? I know you want your belted plaid to look as authentic as possible. So, how about a handmade, custom kilt? Nice, right? Just look at these: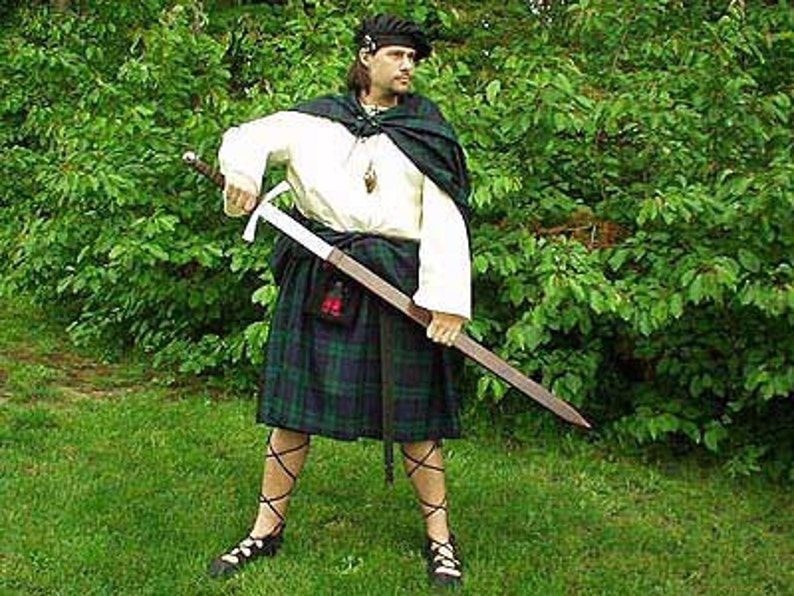 Lord Morgan 100% Scottish Wool Great Kilt. Many Popular Clan Tartans Available.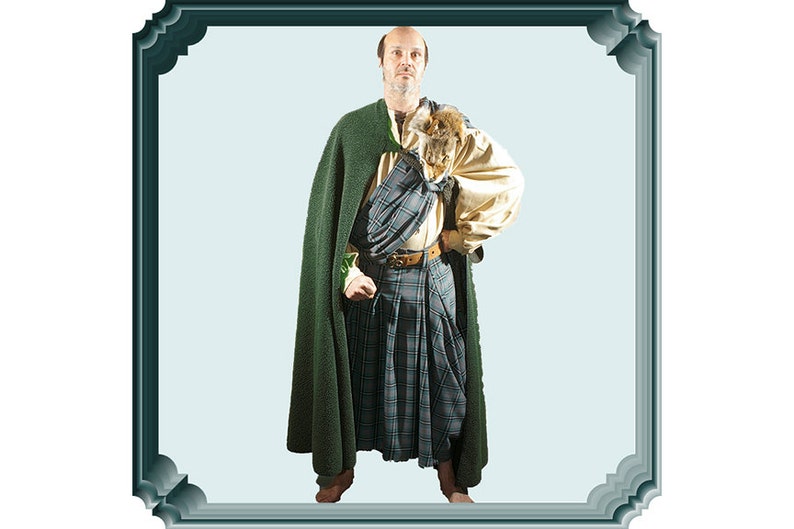 Medieval great kilt or imitation sheepskin cloak, Ancient highlander costume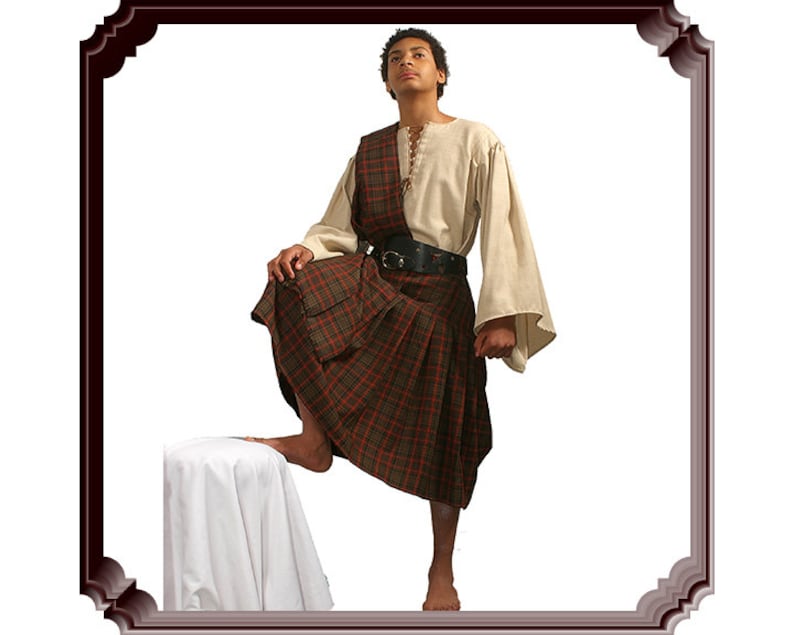 Medieval kilt, Ancient highlander costume, Plaid tartan Teenage garment assembly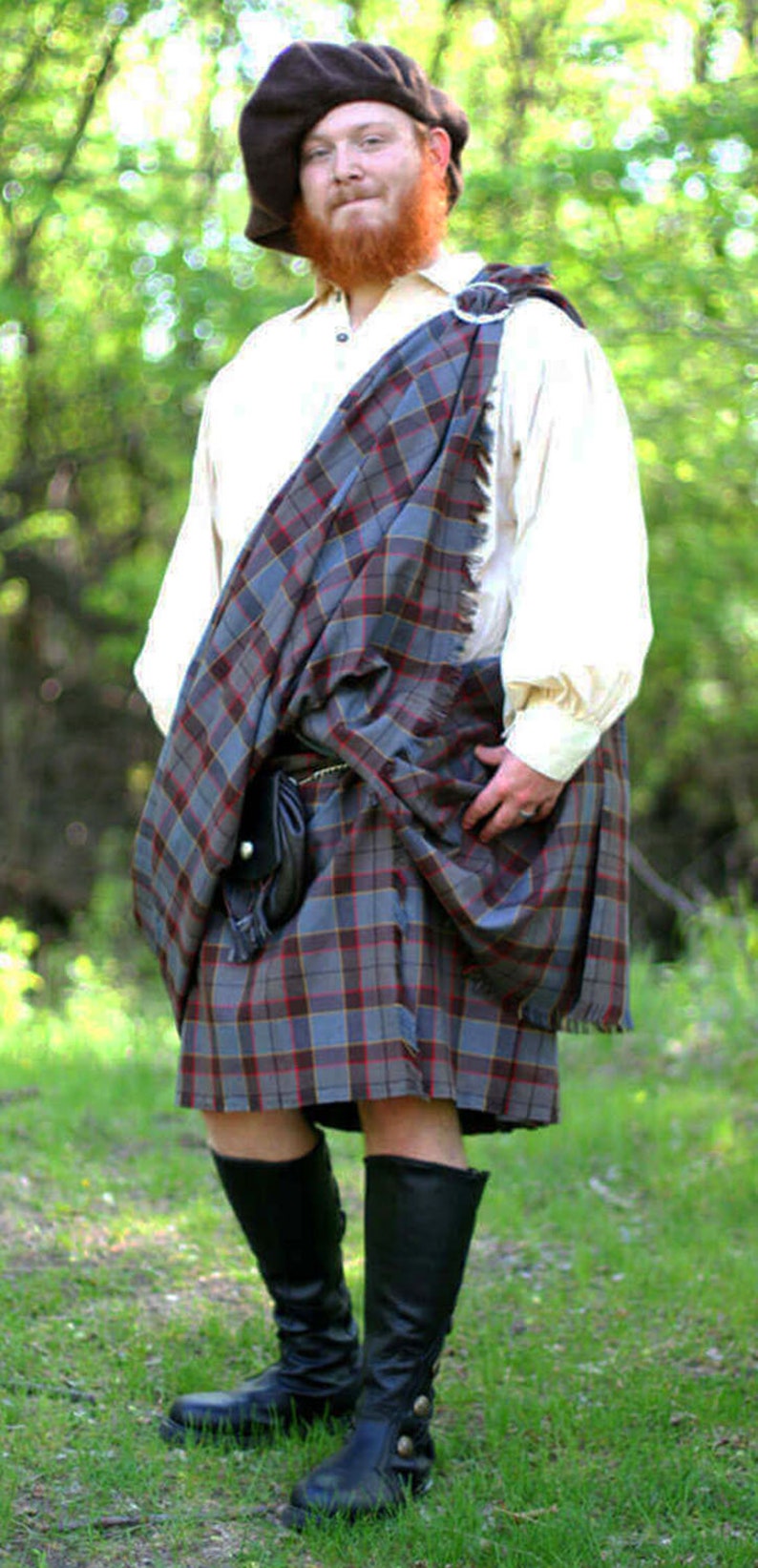 Official OUTLANDER Tartan Kilt – OUTLANDER Great Kilt Made in the USA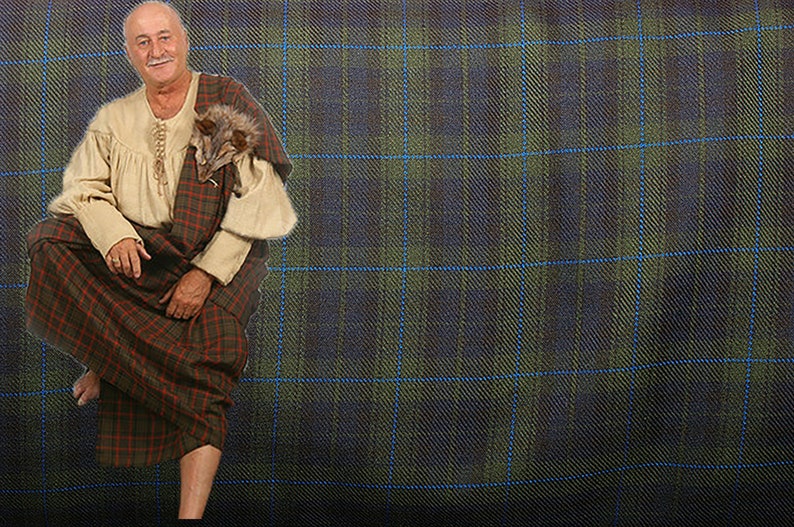 Medieval men great and pleated kilt, Plaid tartan fabric, Ancient highlander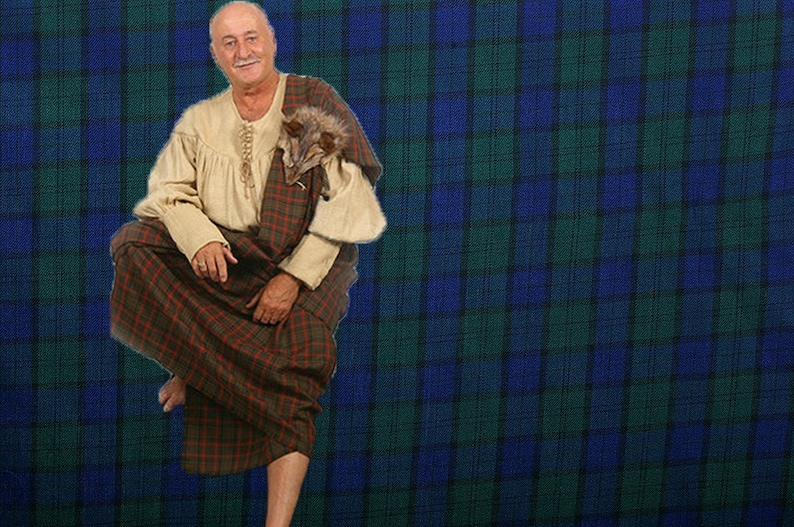 Medieval great and pleated kilt, Plaid tartan fabric, Ancient highlander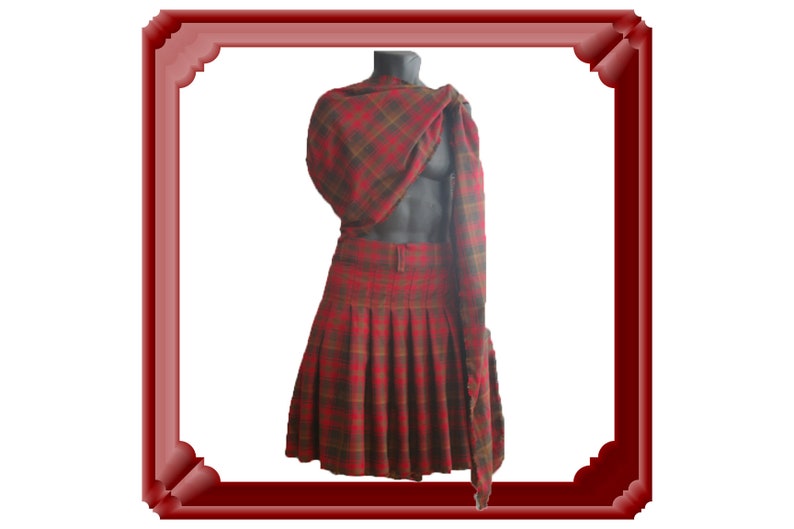 Medieval men great kilt & sash, Ancient highlander formal wear costume, Plaid tartan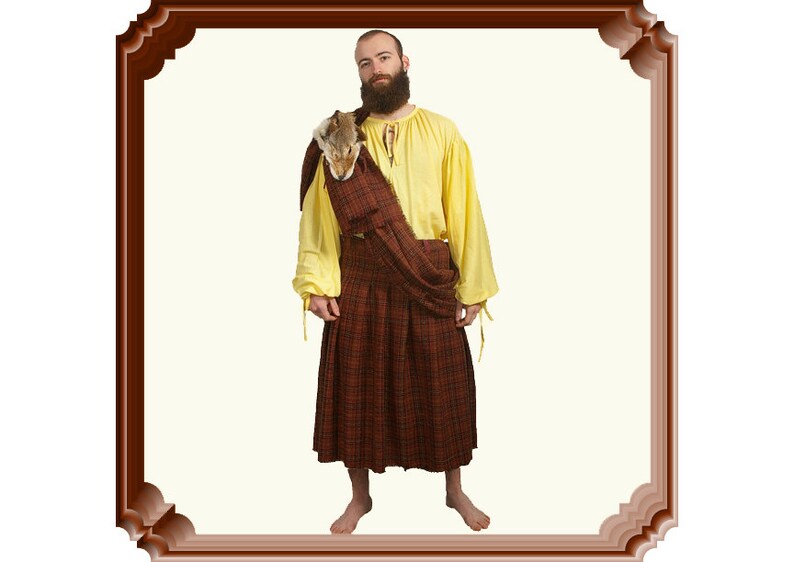 Medieval men great and pleated kilt, Ancient highlander costume Plaid tartan

I'll add more accessories for these Scottish Highlander great kilt costumes as I find good ones.  Below you'll find shirts, boots and even fabric if you prefer to fold your own great kilt.
Outlander (TV Series) Poster Matte Finish Paper Print 12 x 18 Inch G-3993
Shirts for Outlander Halloween Costumes For Men
If you are creating your own Scottish kilt costume, you'll need some nice Here are shirts that are styled similarly to the shirts that men wear in the Outlander TV show. These are a great place to start.  Use one of these more authentic shirts with one of the kilt costumes for men above for a closer look to Jamie Fraser from Outlander.  There are boots and pants below that you can mix and match to add to the effect.
Men's Scottish Jacobite Ghillie Shirt
Black Jecobite Traditional Ghillie Kilt Shirt
Scottish Highland Jacobite Ghillie Shirt
Braveheart William Wallace Shirt Prop
Men's Cotton Jacobite Ghillie Kilt Shirt
Mens Renaissance Costume Shirt
Today's Scottish Kilts For Men Originated With The Great Kilt
As we see in the Outlander series on TV today, Scottish kilts for men looked a bit…different then than the typical Scottish kilts for men look now. It's also a matter of location too. Great kilts, or belted plaids, were most common in the Highlands.
The great kilt we see most often on Outlander, and other movies about the Jacobite period were more utilitarian than any kind of fashion statement.
A highlander's great kilt was his blanket, his raincoat, his cloak and his daily wear. All he needed was a shirt and a belt and his boots. The more care modern entertainment puts into depicting authentic period wear, the happier I am. The great kilt as I've seen it on Outlander not only looks nice (!), but tend to look closer to what the Scottish kilts for men in the Highlands were at the time.
Men's Medieval Costume Pants
Combine a pair of these men's medieval costume pants with a renaissance peasant shirt above and you are well on your way to creating your own Outlander costume for Halloween, costume parties or cosplay. There are also some awesome costume boots for men below.
Medieval Renaissance Pirate Cosplay Costume Mens Lace-Up Pants
Men's Ankle Banded Pants Medieval Viking Navigator Pirate Costume Trousers
Men's Ankle Banded Pants Medieval Viking Navigator Trousers
Medieval Pirate Renaissance Cosplay Costume Gothic Death Pants
Boots for Outlander Halloween Costumes
Funtasma by Pleaser Men's Halloween
Complete your Scottish kilt costume for men idea with a pair of Outlander style costume boots. Any one of these pairs of costume boots will give your Outlander men's costume that flair of authenticity.
There's just something really sexy about some of these boots. You can not only use them to build your Outlander costume, but some of these boots would be perfect for a pirate costume too, no?
Click on the product images to check out all of the details and to order a pair of these boots. They look awesome!
Imagine how incredible any of these would look with your kilt. Very nice!
Mens Thomas (Brown) Adult Boots Fiber Large (12-13) US
Funtasma by Pleaser Men's Halloween Captain-108
Funtasma Men's Gotham Engineer Boot
Funtasma Men's Carribean
Funtasma by Pleaser Men's Halloween Renaissance-100
Funtasma Men's Gotham-110 Engineer Boot
How To Fold Scottish Kilts For Men
It's one of my favorites for illustrating just how to fold a great kilt. It's still fun to pick out the historical tidbits he shares as he works.  He talks about how the great kilts were worn and includes different variations like pockets and winter wear.  Very cool!  
Scottish Plaid Fabric By The Yard
For those who like making your own Halloween costumes, grab some Scottish plaid fabric by the yard and get ready to fold your own Great Kilt. I never knew how easy it was until I saw it on…you guessed it, YouTube.
There are quite a few videos about folding your own Scottish kilts for men, so I chose the best ones I could find and they are here on this page for you to refer to. Don't forget to pick up the Scottish kilt accessories too!
I found some fabulous Scottish tartain fabric at Zazzle and there are quite a few clans available. To get a closer view of the print, click on through to Zazzle. You'll also be able to see the different cuts available.
Clan Fraser Hunting Tartan Fabric
Clan Mackenzie Tartan Fabric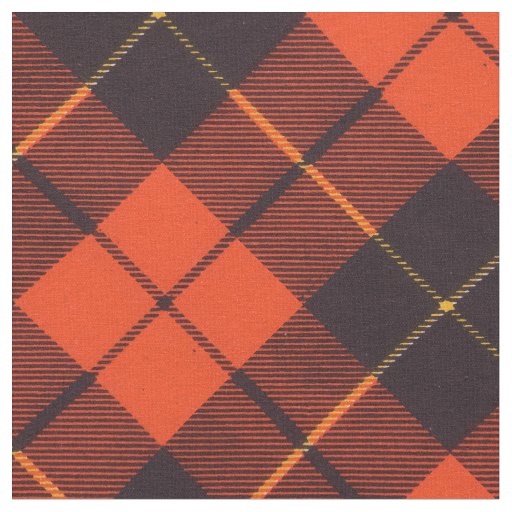 Wallace clan Plaid Scottish tartan Fabric
Stewart clan Hunting Plaid Scottish tartan Fabric
Graham clan Plaid Scottish tartan Fabric
Douglas clan Plaid Scottish tartan Fabric
Scottish National Tartan Fabric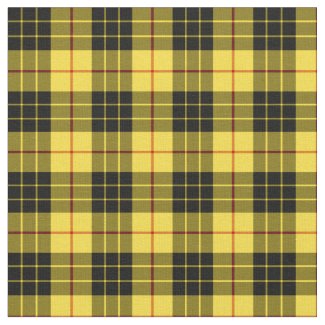 Clan MacLeod Tartan Fabric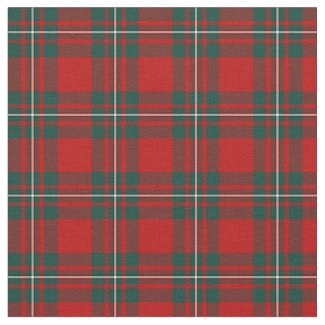 Clan MacGregor Tartan Fabric
Colonial Costumes For Jamie's Move To America
As the Outlander seasons have gone by, the costumes have shifted to colonial style. Jamie sports a couple of good colonial costumes that I remember. How about these?
Rococo Men Colonial Costume Patriotic Adult Costume
Rococo Men Colonial Costume Patriotic Adult Costume
Commodore Pirate Renaissance Medieval Mens Costume Vest
Men's Medieval Costume Long-Sleeved Coat Jacket Uniform
Felt Tricorn Hat (One Size Fits Most), As Shown, Size No Size
Novelty Pirate Tricorn Hat Black Wool Felt, Unisex-Adult, One Size
More Scottish Kilts For Men Costume Ideas
Men's Scottish Kilt Costume

Scottish kilts for men are popular costumes for Halloween or costume parties. These costumes are good candidates for any party!
These Scottish warrior, and Scottish kilt costumes for men would make ideal Outlanders costumes. Click on the images for more details about each costume kit. So, don't forget to check Amazon for a very cool selection of Scottish kilts for men costume ideas for your party. If you're looking for some great Outlander costume ideas, these may just do the trick!
Enjoy the selection of Scottish kilt costumes for men on this page. Have a wonderful time outfitting your own Scottish Highlands clans men and a great time at the party!
Highland Brave Adult Costume

Scott Costume

Kilt Adult Costume – Standard
Adult Scottish Kilt Costume
Men's Deluxe Costume Kilt
Tabi's Characters Men's Kilt Costume
Scottish Kilt Costumes For Men on eBay
Check out the great Scottish kilt costumes for men available on eBay. You have some wonderful selections to choose from here, and you'll be able to dress for any occasion that calls for a Scottish great kilt outfit! These are fun for Halloween and other events. These popular costumes for men might even win you a ribbon in a costume contest!
(Visited 8,949 times, 2 visits today)