This post contains affiliate links, which means I will make a commission at no extra cost to you should you click through and make a purchase.
Want to dress as Mrs Santa Claus this year for Christmas OR even Halloween? A beautiful Mrs Santa Claus costume will set the mood for a great time during any holiday or costume event.
If your partner will be Santa Claus this year for any sort of event, join in the fun with your own Mrs. Santa Claus costume.
Whether you choose a classic Mrs Claus costume or a sexy one, you'll have fun dressing as this timeless character.
Are you helping at a Santa booth at a local department store or mall? Or are you dressing up for a family Christmas party? These costumes are ideal for those occasions, as well as others.
Wouldn't the kids at the hospital be thrilled to see Mrs. Santa Claus come in the door to visit them?
Mrs. Claus costumes will never go out of style either. You can wear your quality costume year after year for a fun and festive costume that everyone will enjoy!
Image:  "Santa Claus Parade 2011" by synestheticstrings is licensed under CC BY-SA 2.0
Traditional Style Mrs Santa Claus Costumes
These lovely costumes are great for parties and photo shoots with the kids.  Aren't they pretty?  Any of these would be perfect for visiting hospitals or other charity work too. The Christmas Chronicles 2 Mrs. Claus Halloween Cosplay Costume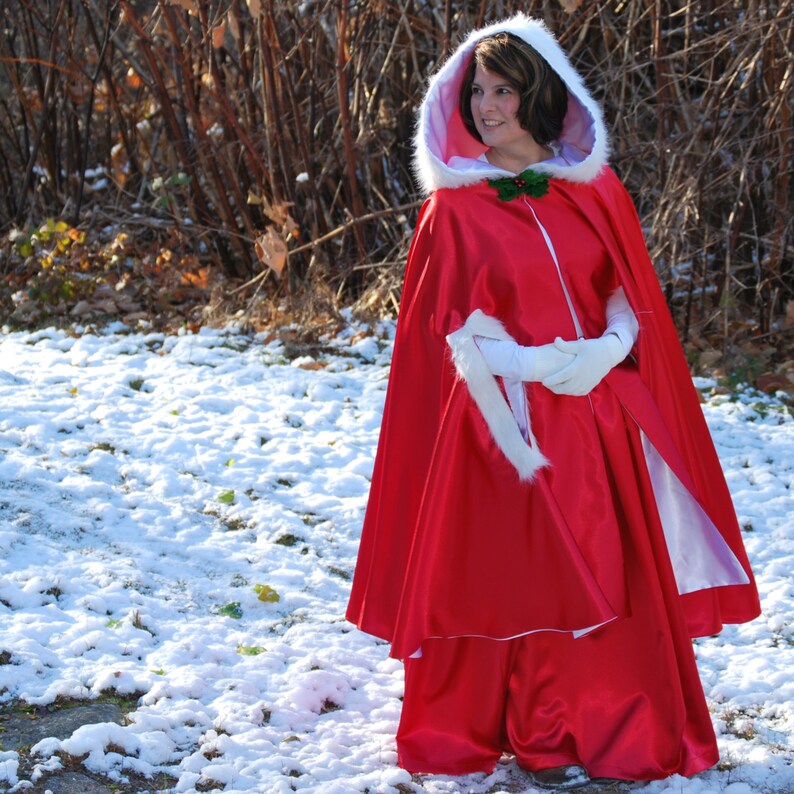 Mrs Claus Costume, Red Cape and Skirt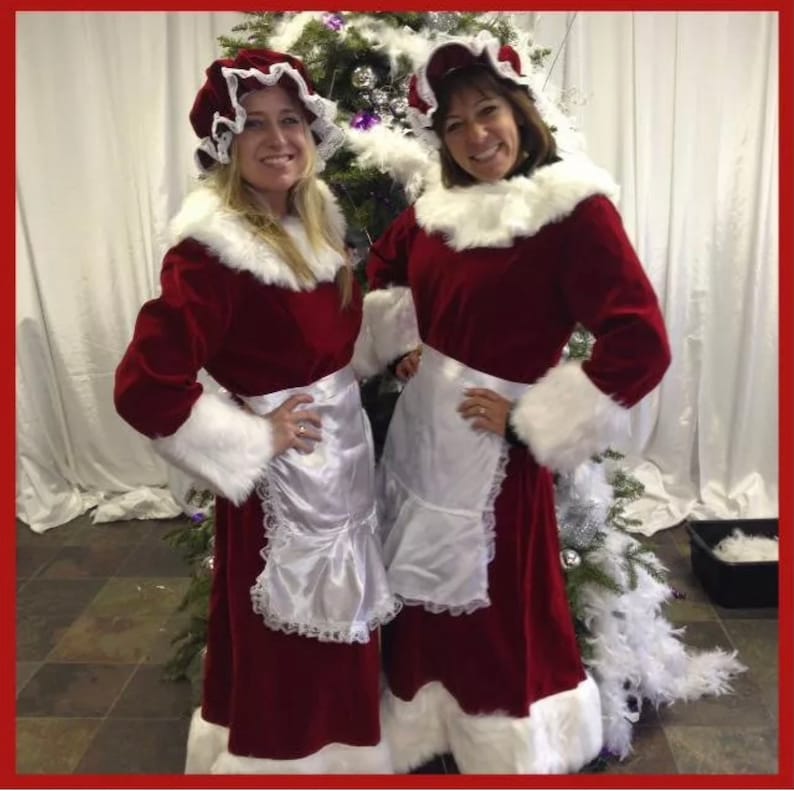 Deluxe Velvet Mrs Santa Claus Costume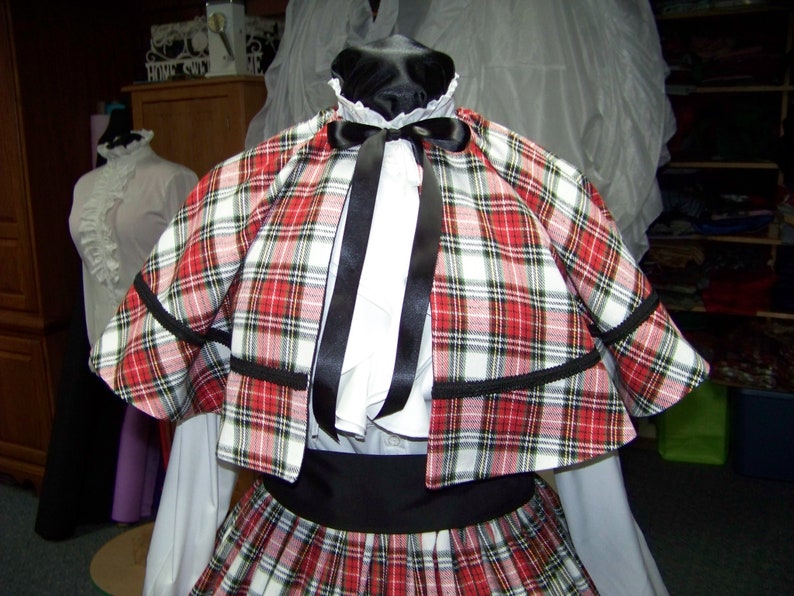 Dickens, Mrs. Claus, Civil War Ladies Long Skirt or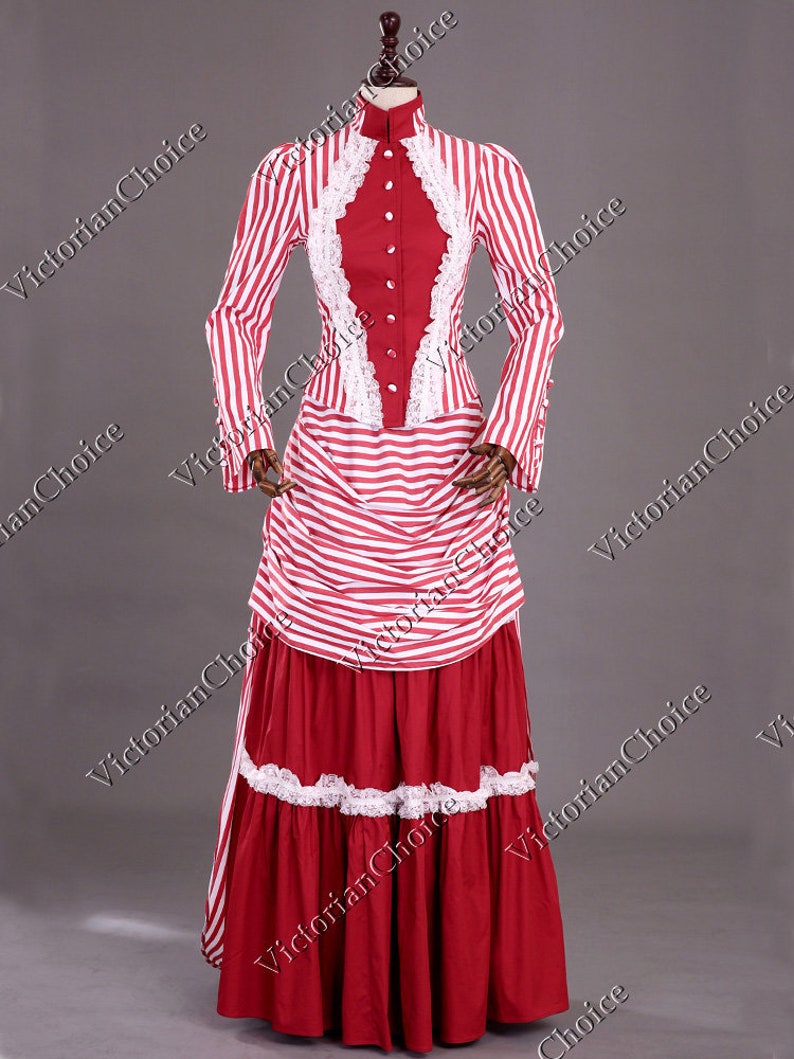 Victorian Edwardian Bustle Gown

Deluxe Classic Mrs. Claus Costume
Women's Premium Classic Mrs. Claus Costume
Classic Mrs. Claus Costume
Women's Plus Size Mrs. Claus Costume
Womens Mrs Santa Claus Long Sleeve Costume
Women's Simply Mrs. Santa Claus Christmas
Mrs Santa Velvet Costume

Santa Dress Long Costume

Lovely Mrs Santa Claus Outfits
Mrs. Claus costumes are so much fun to wear. They're so colorful and very festive. You will find women's Mrs. Santa Claus costumes that are either classic or sexy. Choose the one that fits your style and mood, and step out to your next costume event as the first lady of the North Pole!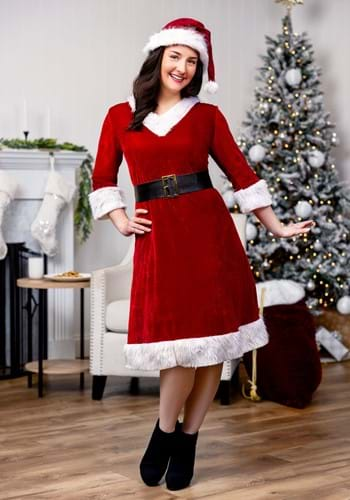 Santa Claus Sweetie Costume for Women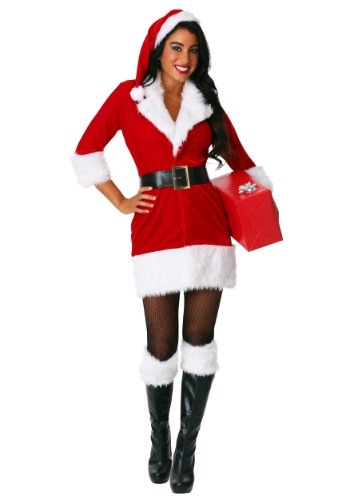 Secret Santa Costume for Women

Women's Sweet Miss Santa Suit Costume
Adult Mrs Santa Claus Dress
Elegant Santa Costume for Women
Mrs. Santa Claus Costume
Cute & Sexy Mrs Santa Has Arrived!
Even Mrs Santa wants to feel all girly and sexy, you know. These pretty little costumes are nice for that grown up Christmas party. Depending on which one you pick, they'd be great for the office Christmas party. Check your dress code for the party!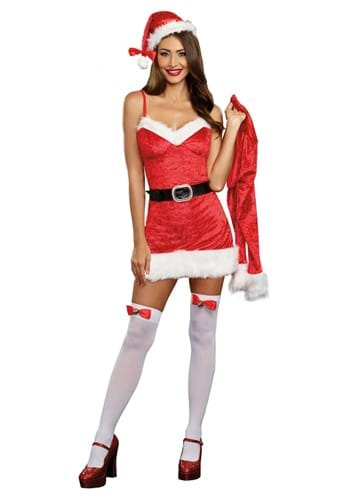 Sexy Santa Baby Costume

Sexy Santa Babe Costume

Women's 4 Piece Santa's Little Hohoho

Women Mrs. Claus Costume

Women's Sexy Mrs. Claus Adult

Christmas Costume

Santa Claus Costume for Women

Santa Claus Costume Womens Santa Suit

Find Your Mrs Santa Costume on eBay
Not to be outdone, eBay has some great Mrs. Santa Claus costumes. Check these out!
(Visited 2,000 times, 1 visits today)