This post contains affiliate links, which means I will make a commission at no extra cost to you should you click through and make a purchase.
Pick Up A Lego Ninjago Halloween Costume Today
The Lego Ninjago Halloween movie was highly anticipated – and promoted. You know kids are going to love these costumes. Do you have a Lego Ninjago Halloween costume ready?
If you want to be a hero, pick up a Lego Ninjago Halloween costume today. In fact, why not get all the costumes? Your child could take turns wearing each of the costumes for play time.
Your child can have a blast recreating their favorite characters for dress up. Talk about fun at parties! Have a Lego Ninjago party for your young ninja and they'll love it.
I have to admit, the Lego Batman movie was hilarious and fun, even for adults. I expect this movie to be as popular if not more.
High school students by day and ninja warriors by night, this group of kids defend their island home, Ninjago. Lloyd, Jay, Kai, Cole, Zane and Nya fight villains and monsters…and the evil warlord Garmagon.
The Lego Ninjago Halloween costume is going to be a very popular costume for kids this year. Get yours soon before they sell out.
Pick Up A Lloyd Lego Ninjago Halloween Costume Today
Is Lloyd Garmadon the most popular of the young ninja fighters? He has the best variety in costumes and accessories. I wonder why that is? The green ninja is a Master Builder and unfortunately…the son of Lord Garmadon. He has a tough time making friends because Garmadon is his father.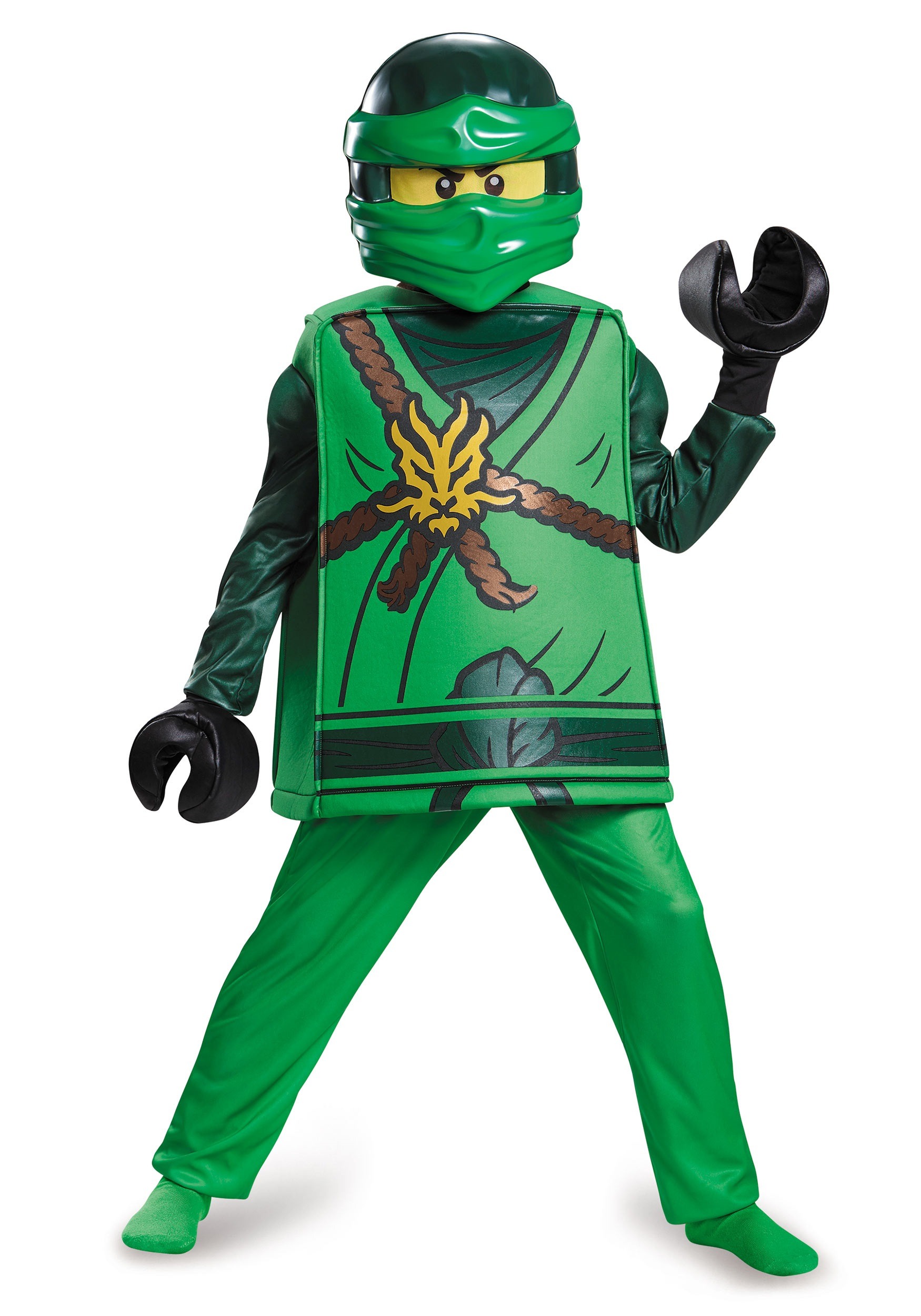 DELUXE NINJAGO LLOYD BOYS COSTUME

Lloyd LEGO Ninjago Movie Deluxe Costume, Green, Small (4-6)
Lloyd LEGO Ninjago Movie Prestige Costume, Green, Medium (7-8)
Lloyd Deluxe Ninjago LEGO Costume, Medium/7-8
Lego Ninjago Movie Lloyd Union Suit Costume Pajamas 4-12
How About A Zane Lego Halloween Costume?
Can you believe it? These are all the Zane Lego Halloween costumes that I could find at several merchants. Interesting. I wonder why? Zane is the Master of Ice and was the first nindroid. When his father/inventor Dr. Julien died, Master Wu made him a member of the ninja team.
Zane LEGO Ninjago Movie Classic Costume

A Jay Lego Ninjago Halloween Costume Would Be Cool
Jay Walker is the Master of Lightening ninja and wears blue. He was the first of his team to learn Spinjitzu. Jay is sweet on Nya, so this might make a good costume for a boy and girl.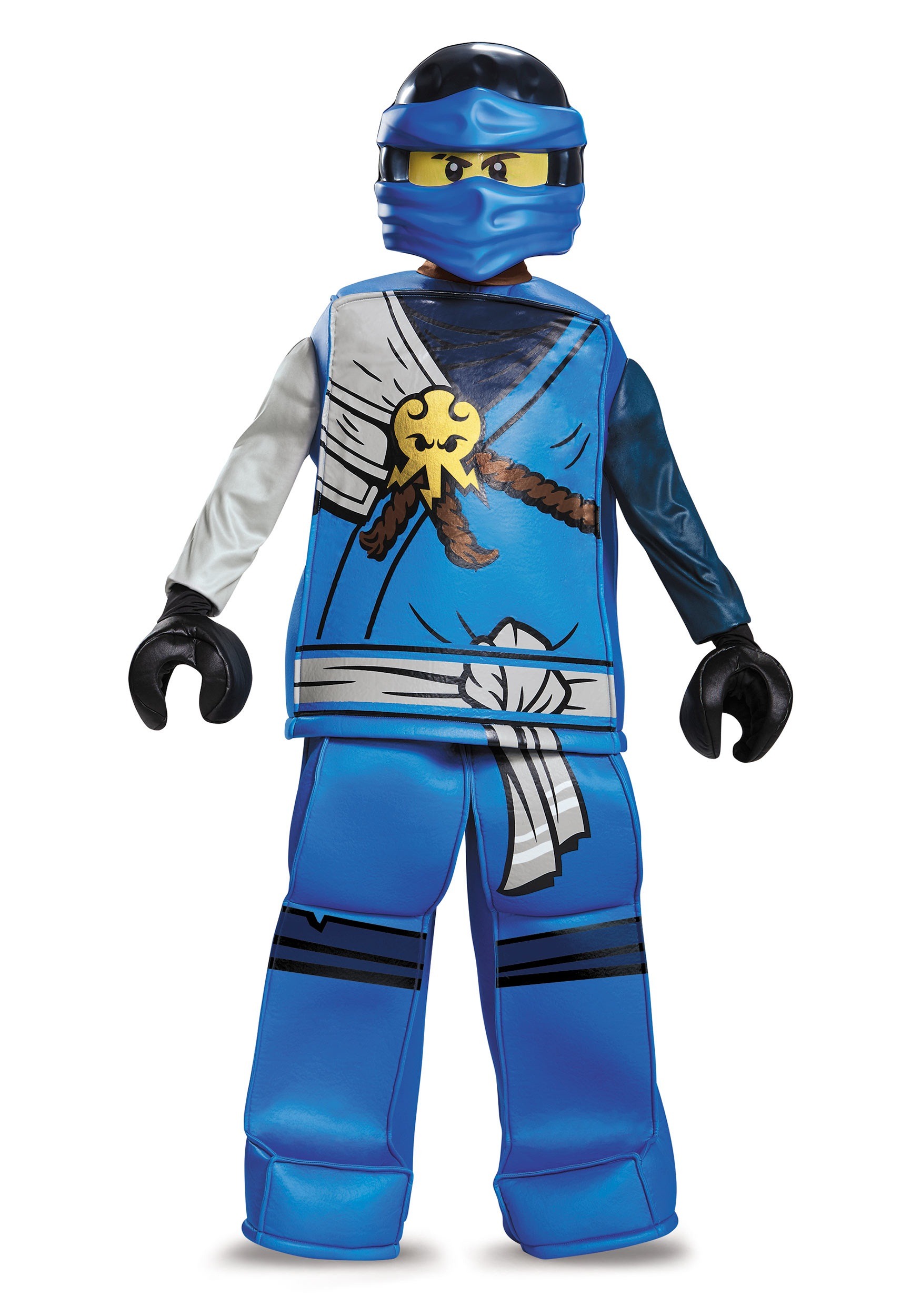 PRESTIGE NINJAGO JAY BOYS COSTUME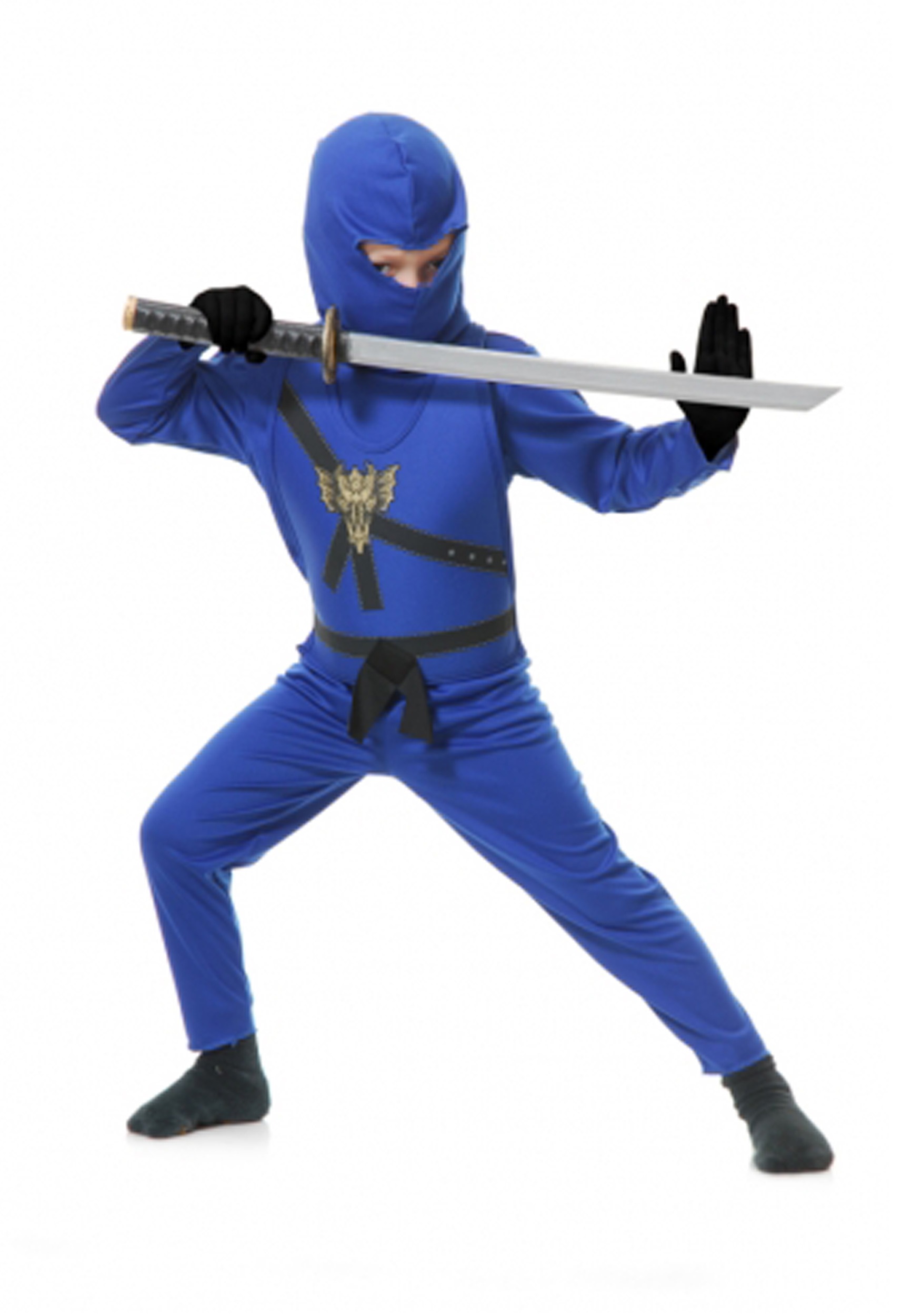 BLUE TODDLER NINJA COSTUME

Jay Prestige Ninjago LEGO Costume
Jay LEGO Ninjago Deluxe Costume
A Kai Lego Ninjago Halloween Costume May Be Just The Thing
Kai is the ninja Master of Fire. He's the strongest one on the team and he's Nya's brother too. The red ninja has a fiery temper!
Kai LEGO Ninjago Classic Costume
Kai LEGO Ninjago Deluxe Costume
Look! A Nya Ninjago Halloween Costume For Girls
Sweet Nya is Jay's crush. She's the Master of Water and Kai's sister. There are basically two costumes for Nya, the Prestige and the Deluxe. You never know, maybe we can put something together with our other ninja Halloween costumes for kids.
Nya Prestige Ninjago LEGO Costume
Nya Deluxe Ninjago LEGO Costume
A Cole Lego Ninjago Halloween Costume Perhaps?
Master of Earth, Cole was also involved with Nya, for a little while. Cole was also team leader of the ninja for a while. Didn't find a lot of choice in costumes, but hopefully we have what you're looking for. I'll keep looking!
Cole LEGO Ninjago Classic Costume
Cole LEGO Ninjago Movie Prestige Costume
Shop eBay For Lego Ninjago Halloween Costumes
(Visited 1,294 times, 1 visits today)