This post contains affiliate links, which means I will make a commission at no extra cost to you should you click through and make a purchase.
Jon Snow Costumes For Cosplay or Halloween
Be the hit of your Halloween party in your fabulous Jon Snow Halloween costume.
Game of Thrones' Jon Snow is now in the forefront of this HBO series based on George R.R. Martin's book series A Song Of Ice And Fire.
It's pretty obvious now that Jon Snow (Targaryan) 'won' the Game of Thrones. He should be the one that takes the Iron Throne. I never thought it was possible until Season 6.
There are great quality Jon Snow costumes that can serve for your Halloween costume parties and even for cosplay.
So, sit back and relax. Get ready to pick out your Jon Snow costumes from the comfort of your home.
I've done my best to bring you the best costumes from the best costume retailers online.  Enjoy the selection!
I can hear it now, "All Hail His Grace, Jon Snow, First of His Name, King of the Andals and the First Men, Lord of the Seven Kingdoms, and Protector of the Realm."
Game of Thrones Jon Snow TV Show Poster
Great Jon Snow Costumes For Halloween Parties
The selection is very good for Jon Snow costumes that are affordable. The prices are great. The costumes are awesome. If you're looking for a good costume for a dinner or costume party, these are great choices.
Knights Watch Cosplay Costume for Man and Child
Jon Snow Costume Knights Watch Cosplay Halloween Costume Cape
Jon Snow Costume Black PU Jacket Full Outfits with Gloves for Men
Jon Snow Knights Watch Outfit Costumes for Men and Child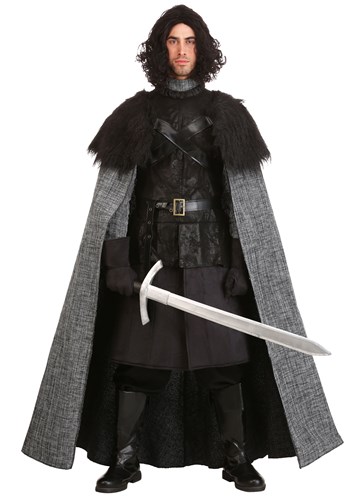 DARK NORTHERN KING COSTUME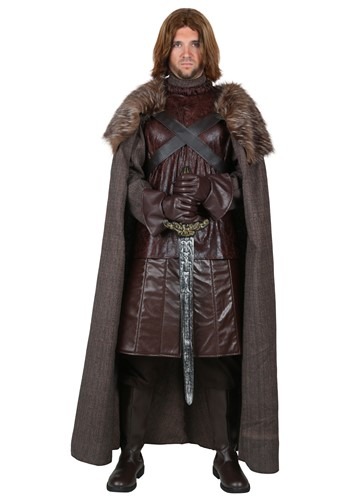 NORTHERN KING COSTUME

Jon Snow Costumes For Cosplay
Game Of Thrones Season 7 Jon Snow Cosplay Costume – A Edition

For the cosplayer or LARP-er with high standards for their costumes, EZCosplay is a fun place to shop.
In fact, they have several very well done versions of the Jon Snow costume. At mid-level pricing, these costumes are custom made to your measurements.
Be sure to check the descriptions so that you know what's included with each costume and what information you need to provide the costumer.
The current costume of course is Season 7, but I'm a big fan of the Lord Commander costume as well.
Which one is your favorite?
& Game Of Thrones Season 7 Jon Snow Cosplay Costume – B Edition Game Of Thrones Jon Snow Cosplay Costume – New Edition Game Of Thrones A Song Of Ice And Fire Jon Snow Cosplay Costume Game Of Thrones Jon Snow Cosplay Costume Fancy Party Outfit Full Set

More Cosplay Jon Snow Costumes
Etsy is a great place to shop for cosplay costumes, too. The quality is impressive for conventions or live action role play.
Some of the artists are from China or other countries. I've selected the ones with the best costumes AND best ratings. Again, read the listing carefully, ask questions if you need to and take your measurements carefully.
Are these gorgeous or what?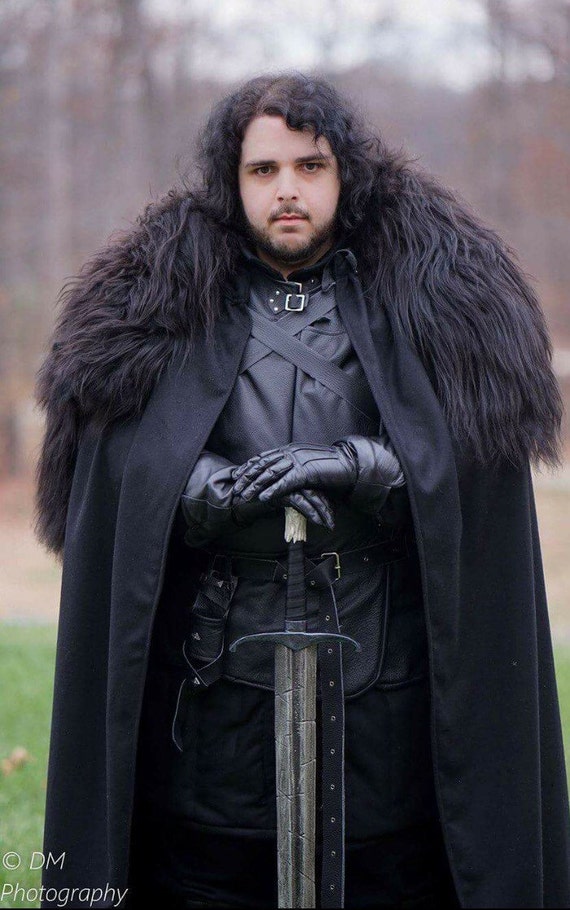 Game of Thrones Black Leather Replica Tunic and skirt with delux sheepskin collard Black cloak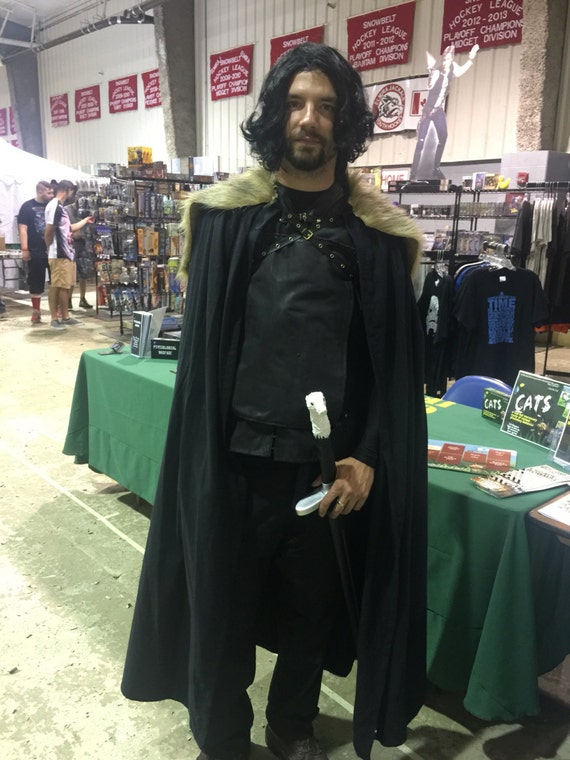 Watcher Commander- Cosplay, Comic Con, LARP, Jon Snow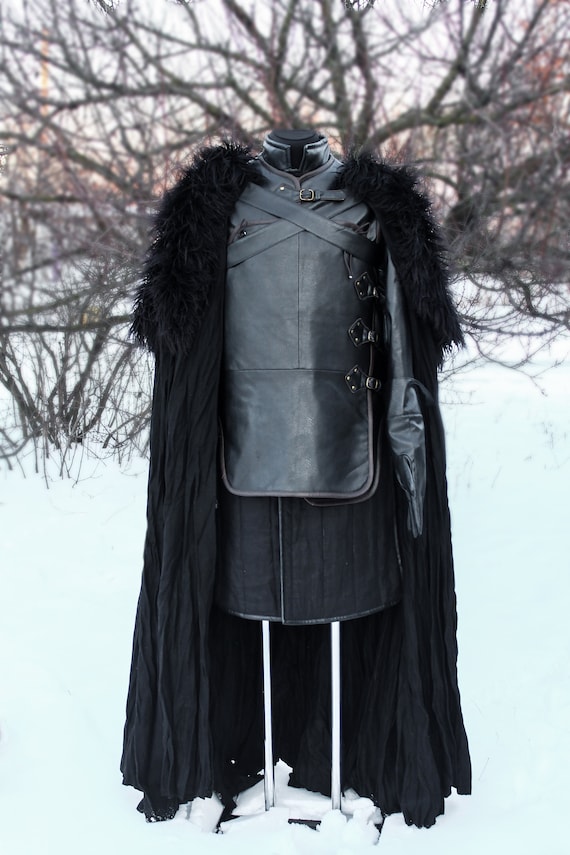 Night Watch Commander s costume. John Snow cosplay costume .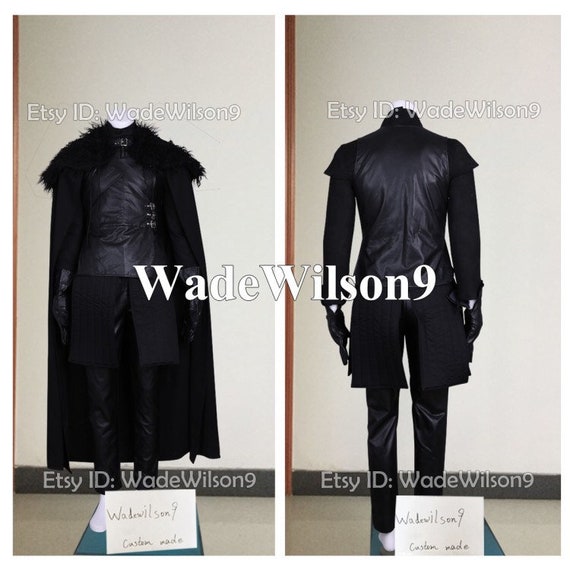 Game of Thrones Jon Snow Cosplay Costume Handcraft Size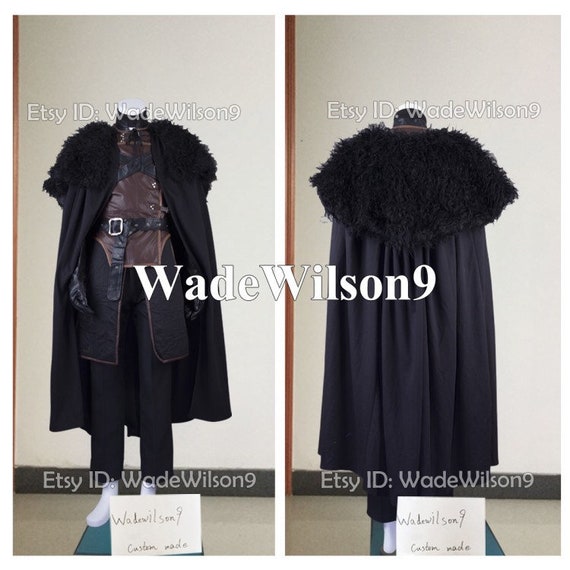 Game of Thrones Jon Snow Cosplay Costume Handcraft Size

Master The Jon Snow Halloween Costume Hair
Got the locks to create your own Jon Snow hair for Halloween? The Kit Harrington man perm has been a hot style, thanks to the Lord Commander. But you can still rock the Jon Snow do with the help of a good wig. How about one of these?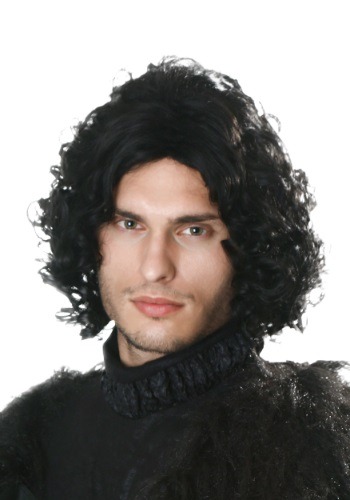 DARK NORTHERN KING WIG Jon Snow Black Cosplay Wig

Unisex Men Adult Short Curly Natural Black Color Cosplay
Jon Snow Hair Short Curly Black Costume Cosplay
Short Curly Fluffy Black Party Costume Cosplay Jon Snow
Got Boots?
If your costume doesn't come with boot covers or boots, you might want to invest in some good boots. I think these look pretty sharp. They'd look great with your costume and you can pair them with other costumes as well.
Ellie Shoes Men's 1″ Renaissance Inspired Boot Sizes
Funtasma Men's Gotham-109 Engineer Boot
A Sword For Your Jon Snow Costume
Jon Snow needs a sword, but it can't be just any sword. He carries Longclaw, the sword given to him by Jeor Mormont for saving his life. Longclaw originally had a bear pummel.
Jeor has it remade for Jon Snow with a Wolf head pommel after the direwolf sigil of House Stark. Later, Jon offers the sword to Jorah Mormont, son of Jeor, but Jorah tells Jon to keep it. Game Of Thrones Jon Snow Longclaw Sword B Cosplay Weapon Prop Game Of Thrones Jon Snow Longclaw Sword Cosplay Weapon Prop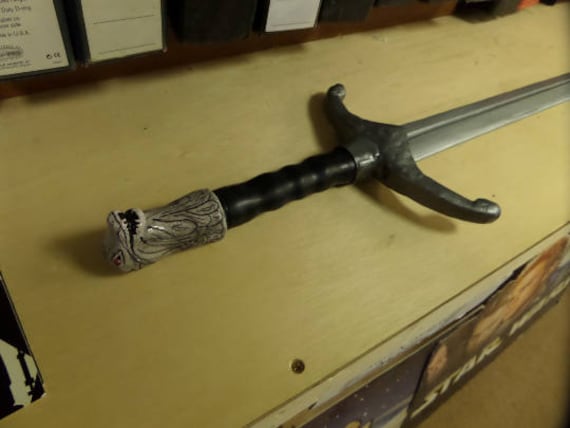 Replica Game of Thrones Longclaw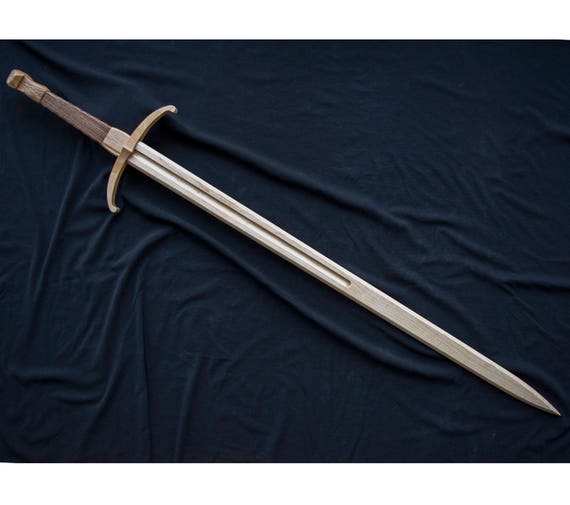 Longclaw (Game of Thrones) – Handmade Wooden Sword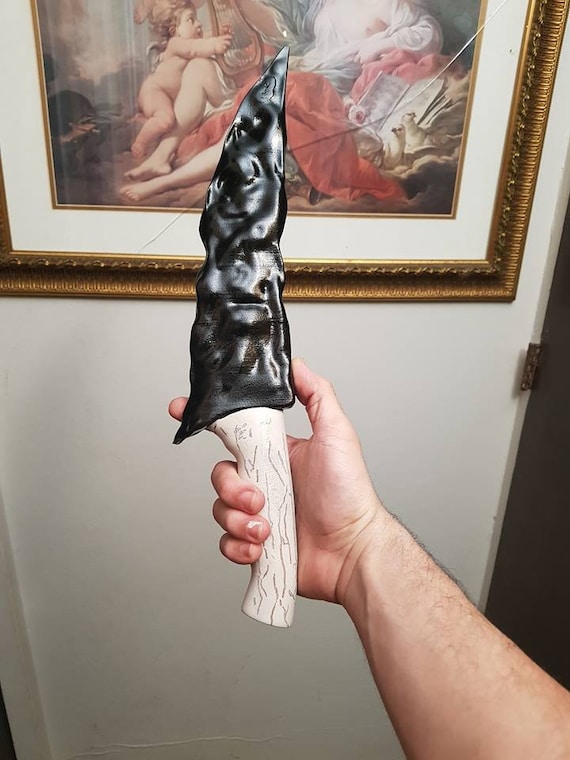 Jon Snow | Dragonglass | Dagger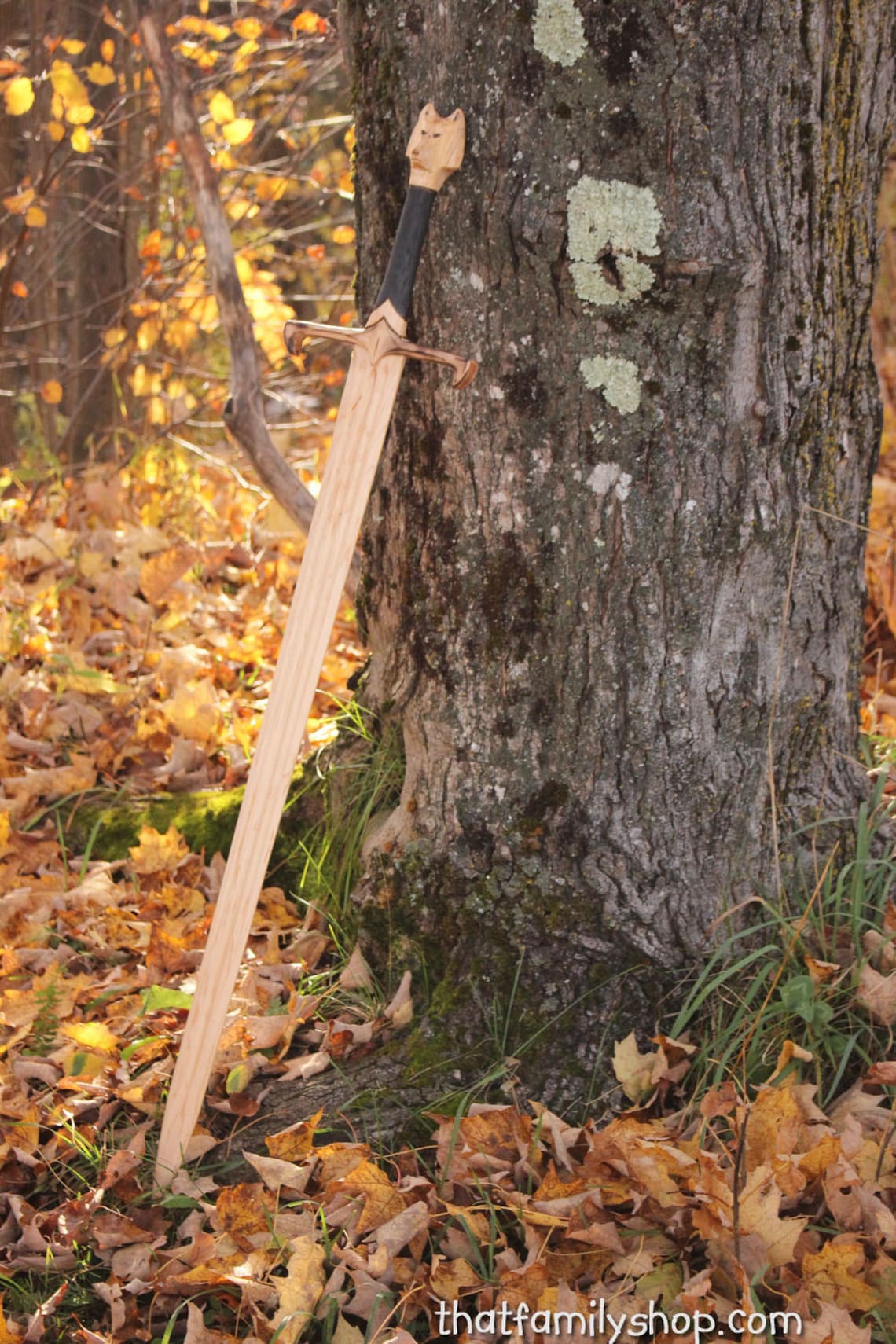 Longclaw Sword of Jon Snow

Armory Replicas Snow Sigil Wolf Medieval Long Sword with Sheath
Game of Thrones Long Claw Replica Foam Sword Standard
Jon Snow Game Of Thrones Posters
Fans of Jon Snow would appreciate one of these posters for their home or office. Why not pick one up as a gift for yourself or someone you love. Nice inspiration for getting "into character," right?
Pyramid Game of Thrones Watcher Wall Poster
Game of Thrones Valar Morghulis Jon Snow Poster
Game of Thrones Night's Watch Oath Poster
Kit Harington Print Jon Snow Game of Thrones
Hope you enjoyed the selection of Jon Snow costumes. I had a lot of fun hunting them down for you. Here's to your Jon Snow costume. Have fun! Who knows, we may be able to add the Iron Throne as a prop too. Cheers!
Jon Snow Costumes On eBay
There's a great selection of Jon Snow costumes over on eBay. Plenty of good choices at great prices. Here are just a few…
(Visited 1,573 times, 1 visits today)