This post contains affiliate links, which means I will make a commission at no extra cost to you should you click through and make a purchase.
Wait till you see all the adorable Flintstones Halloween costumes I've rounded up for you! Flintstones, meet the Flintstones, they're the modern stone age family. Remember that?
The Flintstones are still pretty popular today in reruns and films. We just can't help but love these characters. These Flintstones Halloween costumes will allow you to dress as Fred, Wilma, Barney, Betty, Dino, Pebbles, and Bamm-Bamm.
This cartoon prime-time TV series ran from September 30, 1960, to April 1, 1966, on ABC. I'm old enough to be one of their original fans! lol
The Flintstones was the most financially successful network animated franchise for three decades, until The Simpsons debuted. By 2013, it was 2nd after The Simpsons.
Kids still love the Flintstone family, their neighbors the Rubbles and all their adventures. Our favorite prehistoric families are still rockin' Bedrock for thousands of fans.
Featured Image: Montreal Comiccon 2015: Betty Rubble and Wilma Flintstone by pikawil on Flickr, Commons 2.0
The Flintstones Fred Flintstone Mascot Costume

Fred Flintstone Halloween Costumes
Fred Flintstone was the main character in The Flintstones. The cartoon show was based on a working-class Stone Age man's life with his family and his next-door neighbor and best friend, Barney, and his family. Their adventures were so funny!
Here are some Fred Flintstone Halloween costumes for adults and children.
Fred Flintstone Costume – Standard – Chest Size 44

Rubies The Flintstones Fred Flintstone Child Costume, Medium

Rubie's The Flintstones Fred Costume, Orange/Black, X-Large

The Flintstones, Fred Flintstone, Adult Plus Size Costume With Wig And Shoe Covers,Leopard, Plus

Jerry Leigh Flint stones Adult Fred Flintstone Costume

The Flintstone's Fred Flintstone Teen Costume

Fred and Wilma Flintstone Costume Set

Wilma Flintstone Halloween Costumes
Wilma Flintstone is the wife of Fred, and the mother of Pebbles. Dino the dog also belongs in the Flintstone family. These Wilma Flintstone costumes featured below are fun and realistic to the character.
Flinstones Wilma Flintstone Child Costume Size: Medium

The Flintstones Wilma Costume,White, Medium

Wilma Flintstone Halloween Costume for Women, The Flintstones

Rubie's Women's Wilma Flintstone Costume, White, Standard

Classic Women's Flintstones Wilma Costume X-Large White, Orange

Leg Avenue Women's 2 Pc Bedrock Babe Costume, White, Medium

Barney Rubble Halloween Costumes
Barney Rubble is Fred's neighbor and best friends. His wife is Betty, and their son is Bamm-Bamm. They had pet kangaroo called Hobby, too. These Barney Rubble costumes are fun for adults and kids alike.
Barney Rubble Costume – Standard – Chest Size 44
Halloween FX Barney Rubble Men's Costume (XL)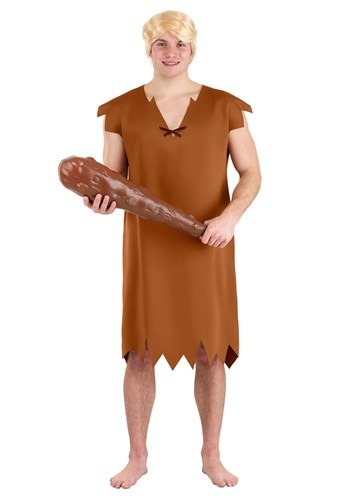 Classic Flintstones Barney Costume for Men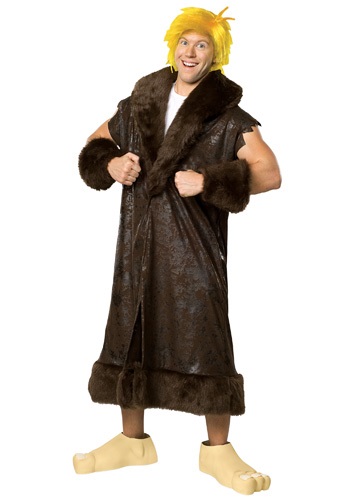 Adult Deluxe Barney Rubble Costume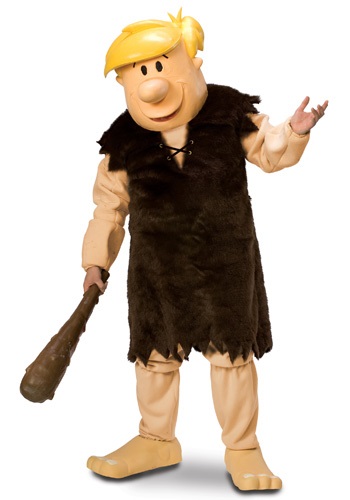 Mascot Barney Rubble Costume

Barney and Betty Rubble Costume Set
Betty Rubble Halloween Costumes
Betty Rubble is Barney's wife and Wilma's neighbor and best friend. She is also mother to Bamm-Bamm. She's a raven haired beauty, and she and Wilma have a blast together. You'll have a blast wearing any of these Betty Rubble Halloween costumes!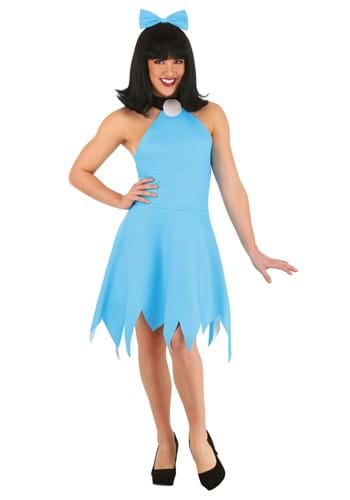 Classic Women's Betty Rubble Costume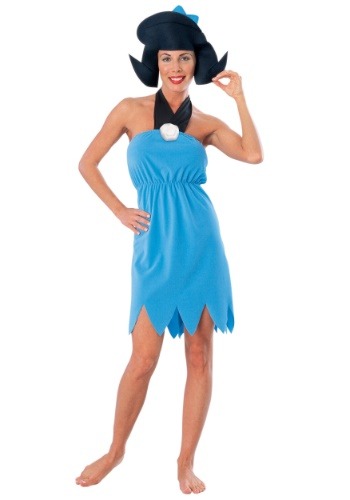 Betty Rubble Adult Costume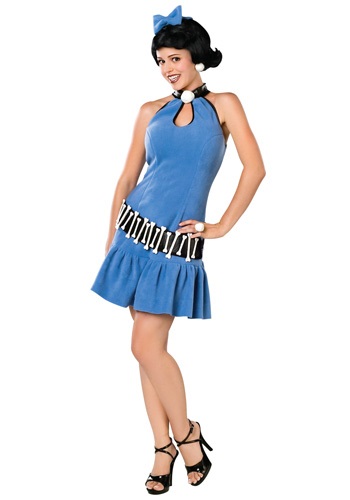 Adult Deluxe Betty Rubble Costume

Pebbles Flintstone Halloween Costumes
Fred and Wilma's daughter, Pebbles is a cutie! These Pebbles Halloween costumes are also very cute, and there's something below for all ages.
Toddler Pebbles Costume Classic Pebbles Flintstones Costume 2T
The Flintstones Pebbles Costume – One Color – Small
Perfect Pairz Pebbles only (12M)
Tutu Dreams Pebbles Costume for Baby Girls
The Flintstones Adult Pebbles Costume, Pink, Medium
Rubie's Women's Flintstone's Pebbles Costume, Multi, Standard
Bamm-Bamm Rubble Halloween Costumes
Barney and Wilma's son Bamm-Bamm had more strength than he realized. He could lift sofas and cause damage with his wooden club. He and Pebbles were dear friends. These Bamm-Bamm Halloween costumes for boys are fun for all ages.
Rubie's Men's The Flintstone's Bamm-Bamm Adult Deluxe Costume, Standard
The Flintstones Bamm-Bamm Toddler/Child Costume, Toddler
The Flintstones Adult Bamm-Bamm Costume, Orange/Brown, Standard
Bamm-Bamm Rubble Adult Costume – Standard
Dino Halloween Costumes
Dino was the Flintstones family dinosaur who barked like a dog. This cute purple dog is a fun Halloween costume!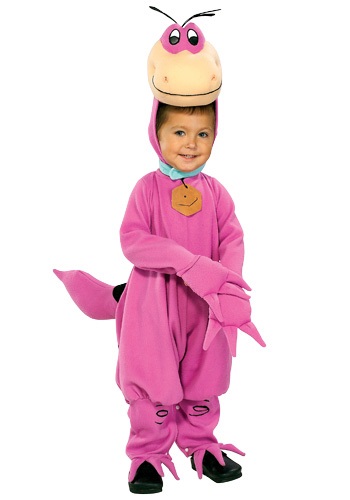 Kids Dino Costume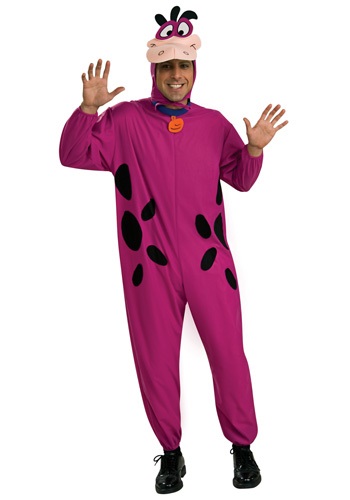 Adult Dino Costume

Flintstones Costume Accessories
Below are some cool costume accessories to go along with any of the Flintstones Halloween Costumes featured above.
Women's Deluxe Wilma Flintstone Wig
Mens Deluxe Fred Flintstone Costume Wig
Orange Bun Curly Synthetic Halloween Hair Wigs
Smiffy's Men's Guy Wig Short
Betty Flintstone Wig with Bow
5 Colors Acrylic Beads Statement Strand Necklaces (White)
Rubie's Costume Co Inflatable Cave Club-36
4pcs Dog Bone Hairpins Halloween
Halloween Bone Necklace
Flintstones Halloween Costumes For Sale On eBay
(Visited 1,938 times, 1 visits today)