This post contains affiliate links, which means I will make a commission at no extra cost to you should you click through and make a purchase.
Disney Frozen costumes have been rocking everyone's world since the first movie came out. I've never seen such delight over the fun and pretty Frozen costumes.
The fact that these two girls are strong female characters, princesses that became Queens and loving sisters makes them even more popular. In fact, these are the most popular Disney costumes to date.
Is your little girl asking you for Disney Frozen costumes? It doesn't surprise me, both Frozen movies are in the Top 20 highest grossing movies of all time, not to mention winning Oscars and Golden Globes among other awards and accolades. But the story! I loved the beautiful story of sisterly love! The story, the music, the animation…what's not to love?
Needless to say, the two sisters from Arendale are beloved characters for little girls (and big ones!) everywhere. And with that comes all that dress up fun! Who WOULDN'T want to dress up as Elsa or Anna…ALL the time?
These costumes for girls also make PERFECT cosplay characters or fun for dress up, too. I've checked out dozens of makeup tutorials to bring you the very BEST ones. So, let's have a Frozen blast creating our own versions of Anna and Elsa, the lovely Disney Frozen princesses.
Frozen Costumes For Little Girls
Anna and Elsa have taken the world by storm and become the most popular of the princesses. Even if they aren't official Disney Princesses. Indulge your little girl's love of the royal sisters with a Halloween costume that they can actually wear whenever they like. In fact, these custom made costumes from Etsy are so beautiful, they'd be perfect for portraits!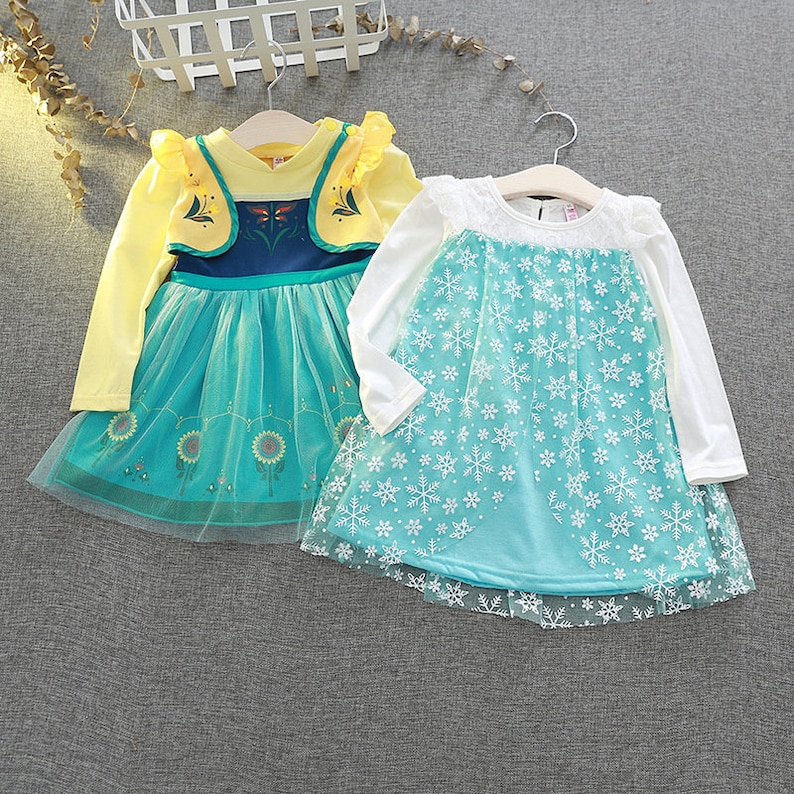 Disney Frozen Inspired Dress, Girls Frozen Costume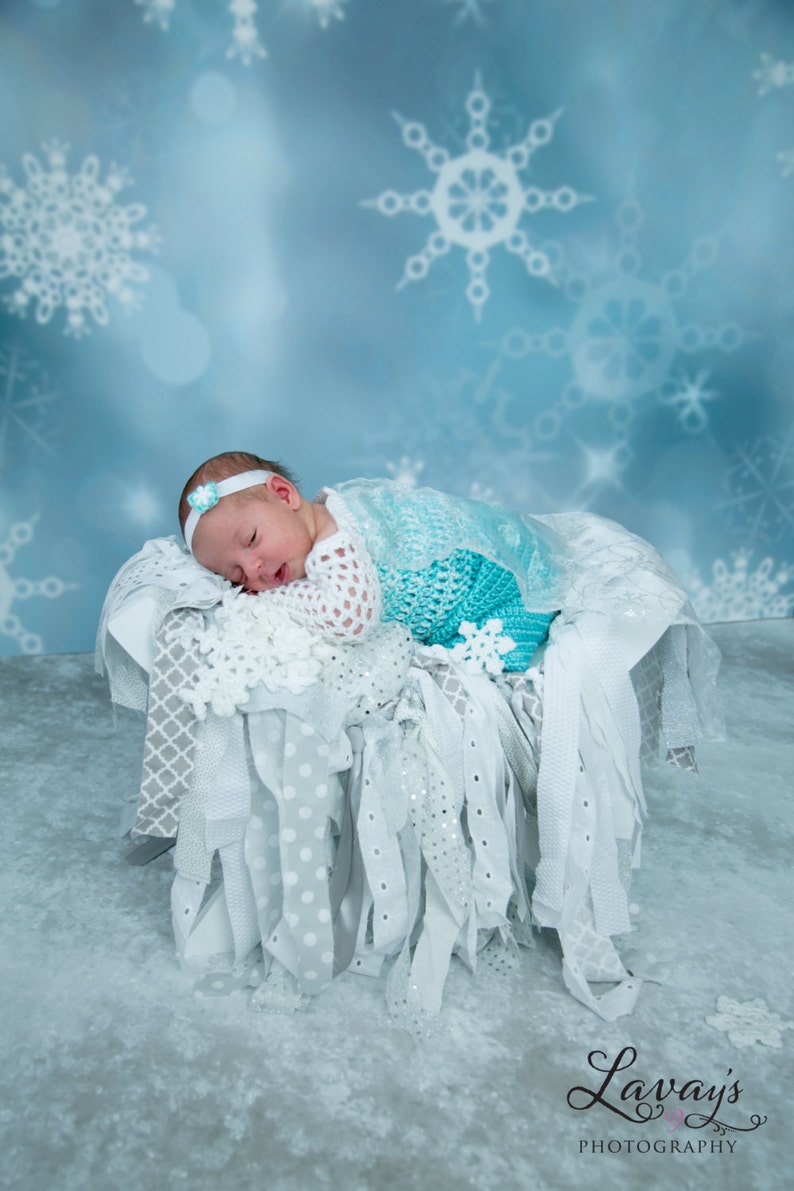 crochet Disney's Frozen 'Queen Elsa' inspired princess dress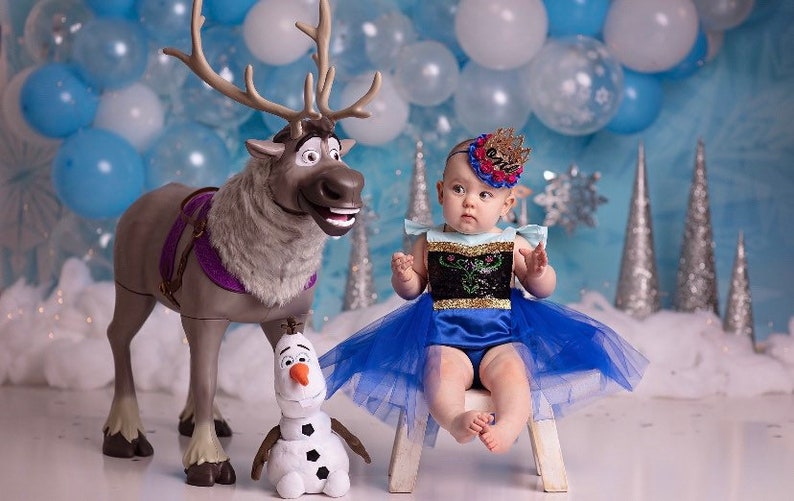 Anna Inspired Romper, baby romper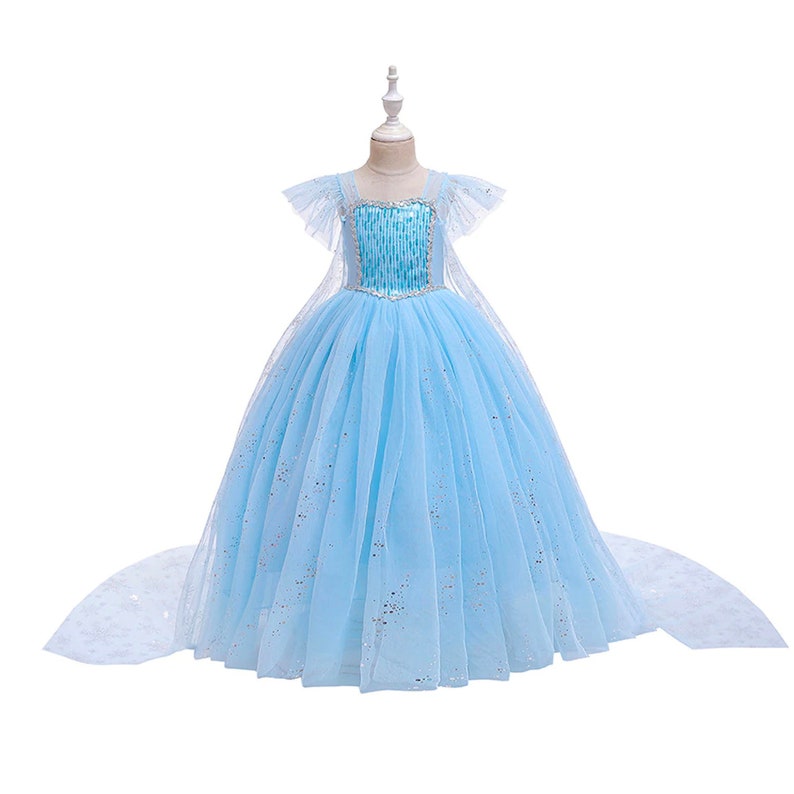 READY TO SHIP Disney Inspired Elsa Frozen Princess Dress Costume Set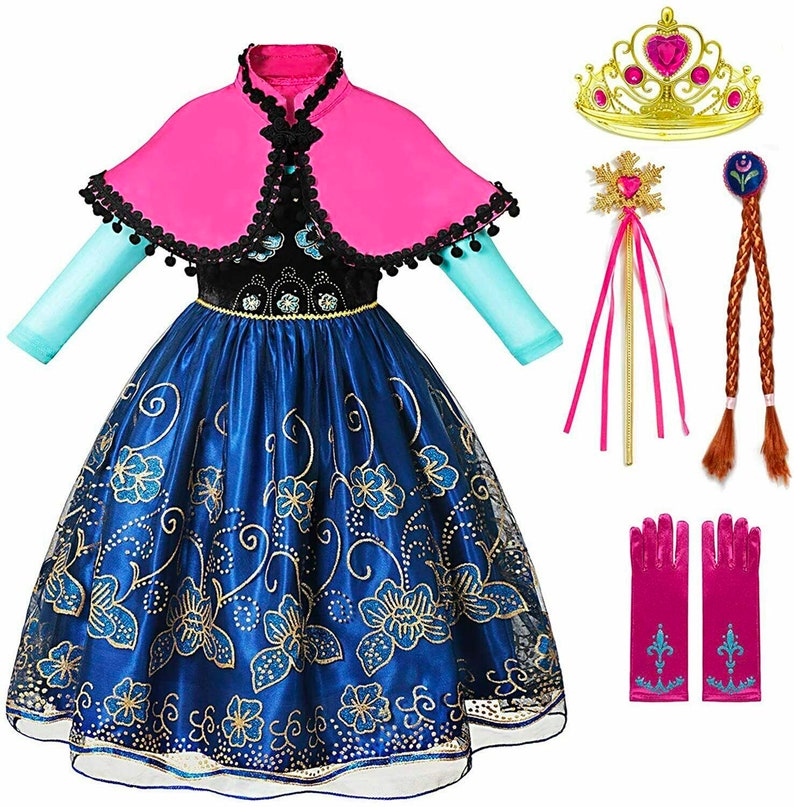 Disney Inspired Frozen Anna Coronation Princess Dress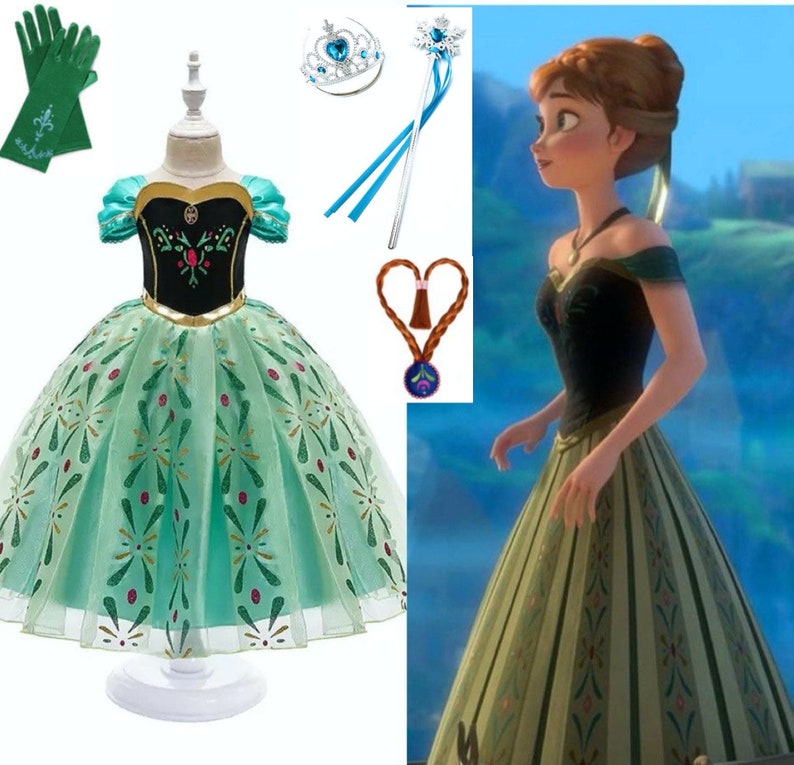 Ship Today,Anna Princess Frozen Dress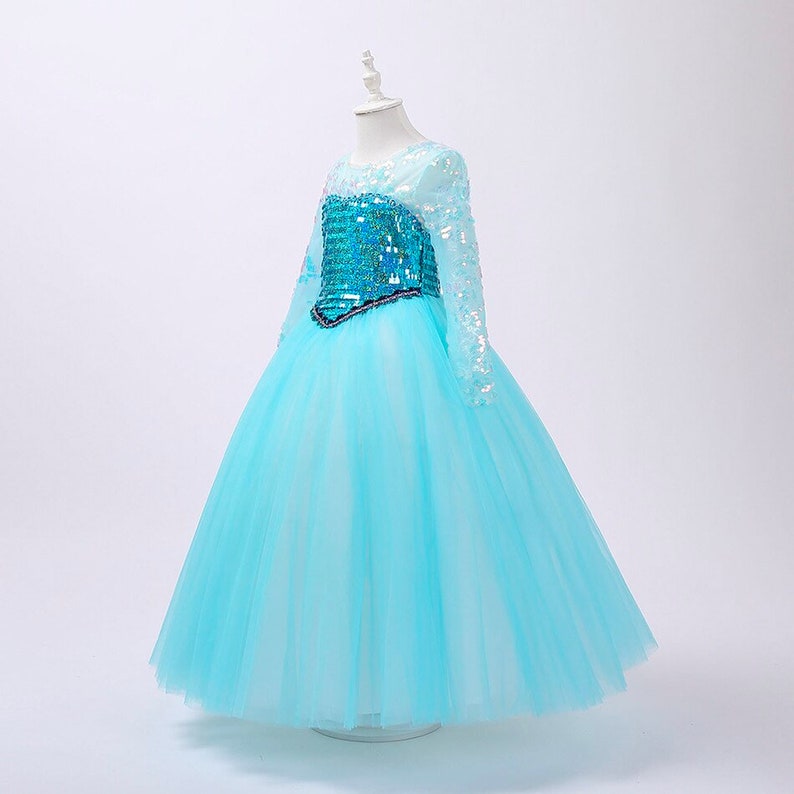 READY TO SHIP Disney Inspired Frozen Elsa Princess Dress

Princess Anna, our intrepid younger sister, is a fun-loving, vivacious girl with a mind of her own. If you…know anyone like that….these are the costumes for you. Your little Anna will love these costumes!
Girls Princess Costume Dress up
Princess Costume for Toddler Girls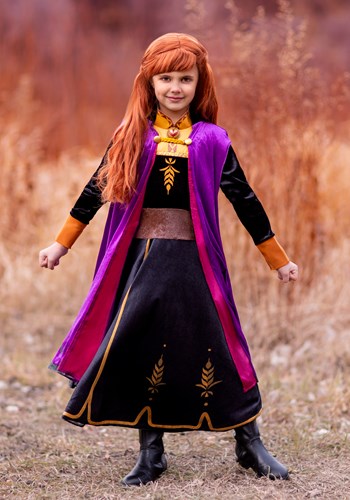 Deluxe Frozen 2 Girls Anna Costume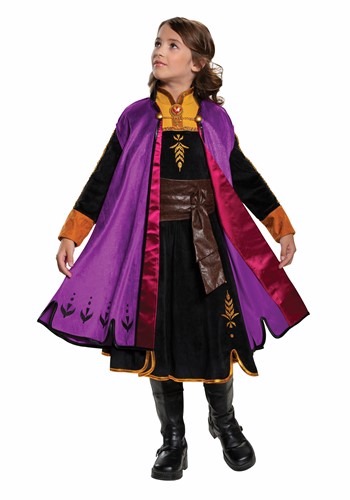 Girls Anna Frozen 2 Prestige Costume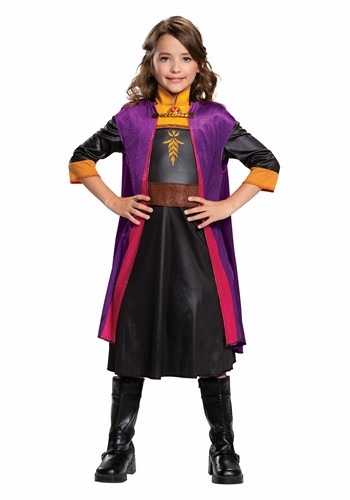 Girls Frozen 2 Classic Anna Costume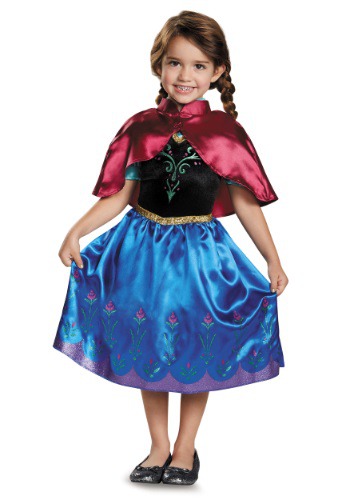 Frozen Traveling Anna Classic Toddler Costume

Luxury Princess Dress Costumes with Shining Long Cape
Princess Dress Up Costume Cosplay Fancy Party
Princess Costumes for Girls Halloween Party Cosplay Dress Up
Princess Costumes Snow Queen + Bonus Plush Toy
Girls Sequin Princess Costume Long Sleeve Dress up
Girls Queen Princess Dress Halloween Party Cosplay Dress up
Frozen Elsa Costumes For Women
Of course, the main attraction is Princess Elsa, who becomes Queen Elsa. Confident and strong, the older sister loves her little sister Anna with all her heart. There are some gorgeous Elsa costumes too.
We big girls love to dress up too! Imagine a Disney Frozen wedding! Wow, that would be beautiful! But, there's also cosplay. If you like cosplay parties or comic-cons, you can't go wrong with an Elsa costume. The custom made ones are to die for, but the costume merchants and Amazon have great selections too.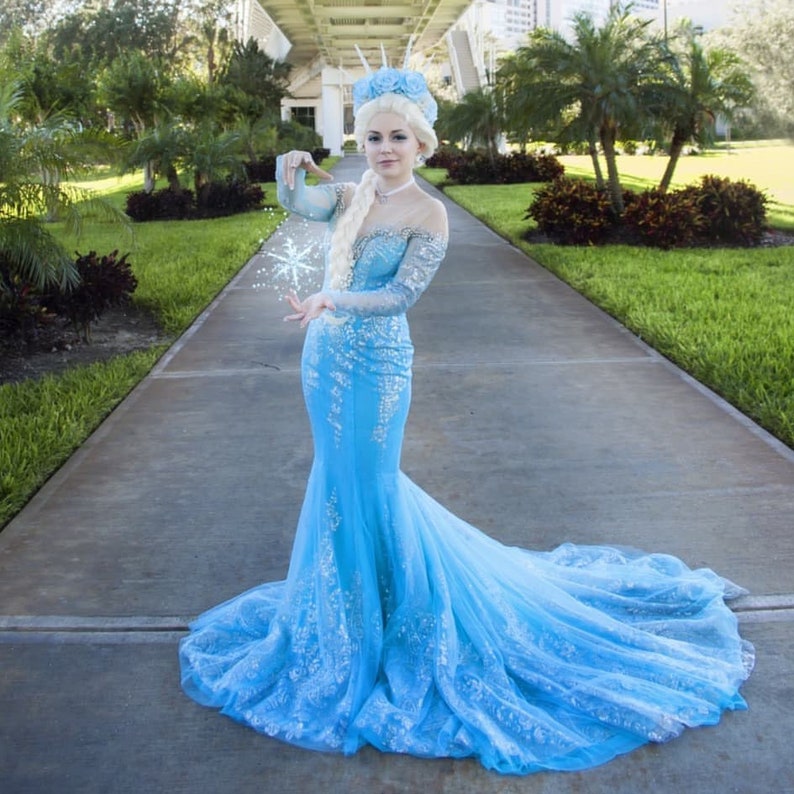 Elsa Costume – Sparkly Fashion Elsa – Frozen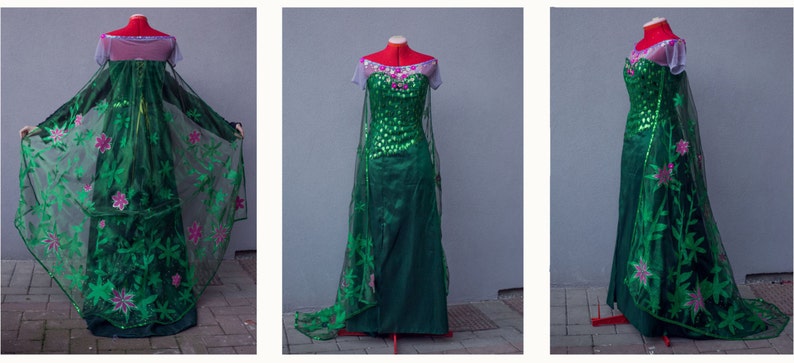 Elsa Frozen Fever green costume Disney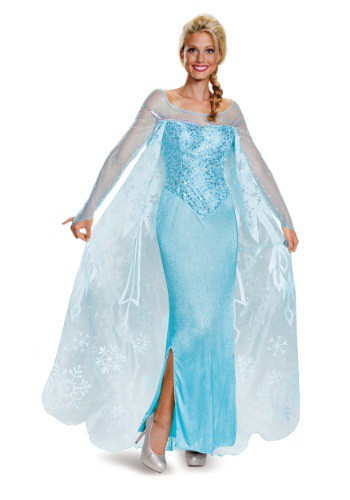 Frozen Adult Elsa Prestige Costume

Disney Frozen Costume Accessories
Now that you have the costumes together, we have to have some accessories. These costume accessories are fit for a princess, your little Disney Princess!
Disney Frozen 2 Queen Anna Accessory Set
Disney Frozen 2 Elsa The Snow Queen Accessory Set
Princess Elsa Wig Costume Accessories
Princess Elsa Dress Up Party Costume Accessories Set
Frozen Inspired Tiara, Wand, Gloves and Braid Set
Disney Elsa Wedges for Girls Multi
Frozen Anna's Tiara
Little Girl's Adorable Sparkle Princess Party Shoes
Boot Covers for Girls, Frozen 2 Costume Accessories
Elsa's Textured French Braid – A CuteGirlsHairstyles Disney Exclusive
Now this is my favorite of the Disney Frozen hair tutorials. Again, I looked at dozens of these and this was the one I liked best.
Disney Frozen Elsa Makeup Tutorial
I watched several Disney Frozen makeup tutorials and this was the one I liked best for Elsa's makeup. Promise always does an awesome job on her makeup AND her tutorials. Her tutorial for Anna's makeup follows down the page and it's just as awesome. Now I can't decide which one I like better of the two?
Makeup For Disney Elsa Costume
This is the makeup that was used in the above video to create Elsa's look. It's from Promise's list. Only when absolutely necessary (product not available) did I use a substitute. Check it out.
Makeup Sponge Blender Egg Shaped
Bare Escentuals Bare Minerals Original SPF 15 Foundation Light
Aesthetica Brow Contour Kit 16-Piece
Ardell Fashion Lashes Pair – 112 Lower Lashes (Pack of 4)
Maybelline Volum' Express The Colossal Waterproof Mascara
Jumbo Eye Pencil, Eyeshadow & Eyeliner Pencil – Milk
NYX Professional Makeup Powder Blush, Angel, 0.14-Ounce
Make Up For Ever Ultra HD Invisible Cover Foundation – # Y325 (Flesh)
NYX PROFESSIONAL MAKEUP Waterproof Liquid Eyeliner, Black
Disney Frozen Anna Makeup Tutorial
This is Anna's adorable makeup tutorial. It's sooo cute and Promise makes it look so easy. That's why I'm such a big fan of her tutorials!
Cool Deals On Disney Frozen Costumes On eBay
Now that there are so many styles of Disney Frozen Halloween costumes, you can bet they're available on eBay for reasonable prices. Shop now to pick up your Disney Frozen Halloween costumes and accessories before they're all gone!
(Visited 1,264 times, 1 visits today)