This post contains affiliate links, which means I will make a commission at no extra cost to you should you click through and make a purchase.
The Dean Winchester cosplay costume is becoming a favorite among Supernatural fans. The costume is great, not just for cosplay but for parties and other events too.
Count me in the huge number of fans of the Supernatural TV show. There's always something that needs killing, right?
From the time that Dean and his brother Sam Winchester joined forces, it's been pure TV magic.  "Saving people, hunting things–the family business"  What could be more fun?
Fifteen seasons later, we're still in love with Sam & Dean Winchester and their adventures.  
I know I can think of lots of excuses…uh, I mean reasons to enjoy some Dean Winchester cosplay fun.  There's the comic-cons of course.  But how about throwing a Supernatural party for yourself or your bestie?
Dean Winchester Cosplay Leather Jacket
Dean's leather jacket is a crucial part of the costume. Especially the older jacket that belonged to John Winchester. There are some great choices out there for the all-important jacket. They look really good too!
Supernatural Dean Winchester Pleather Jacket CoatTrendsInCosplay
Brown Leather Jacket Men – Super Natural Distressed Leather Jackets for Men

Decrum Super Natural Distressed Leather Jackets Men – Brown Leather Jacket Men

OBX Fashion Dean Winchester Supernatural Distressed Brown Real Leather Coat Jacket

BlingSoul Brown Leather Jacket Men – Super Natural Distressed Leather Jackets for Men

Supernatural Dean Winchester Blue Jacket

Men's Fall Casual Army Lightweight Jacket

Carhartt Men's 'K87' Workwear Pocket Short-Sleeve T-Shirt

Most of the time, Dean wears a black t-shirt, but sometimes they're dark green as I recall.
Luckily these pocket t-shirts are available in all sorts of colors.
Pick some up for your Dean Winchester cosplay costume and while you're at it, grab some for any time wear.
These are really nice looking t-shirts. The length is perfect. I'm getting my husband some of these!
Occasionally we see Dean wear a henley as his first layer. Long or short sleeve, you decide. Henley's are just plain comfortable. Besides, they look hot!
Men's Casual Henley Shirt With Button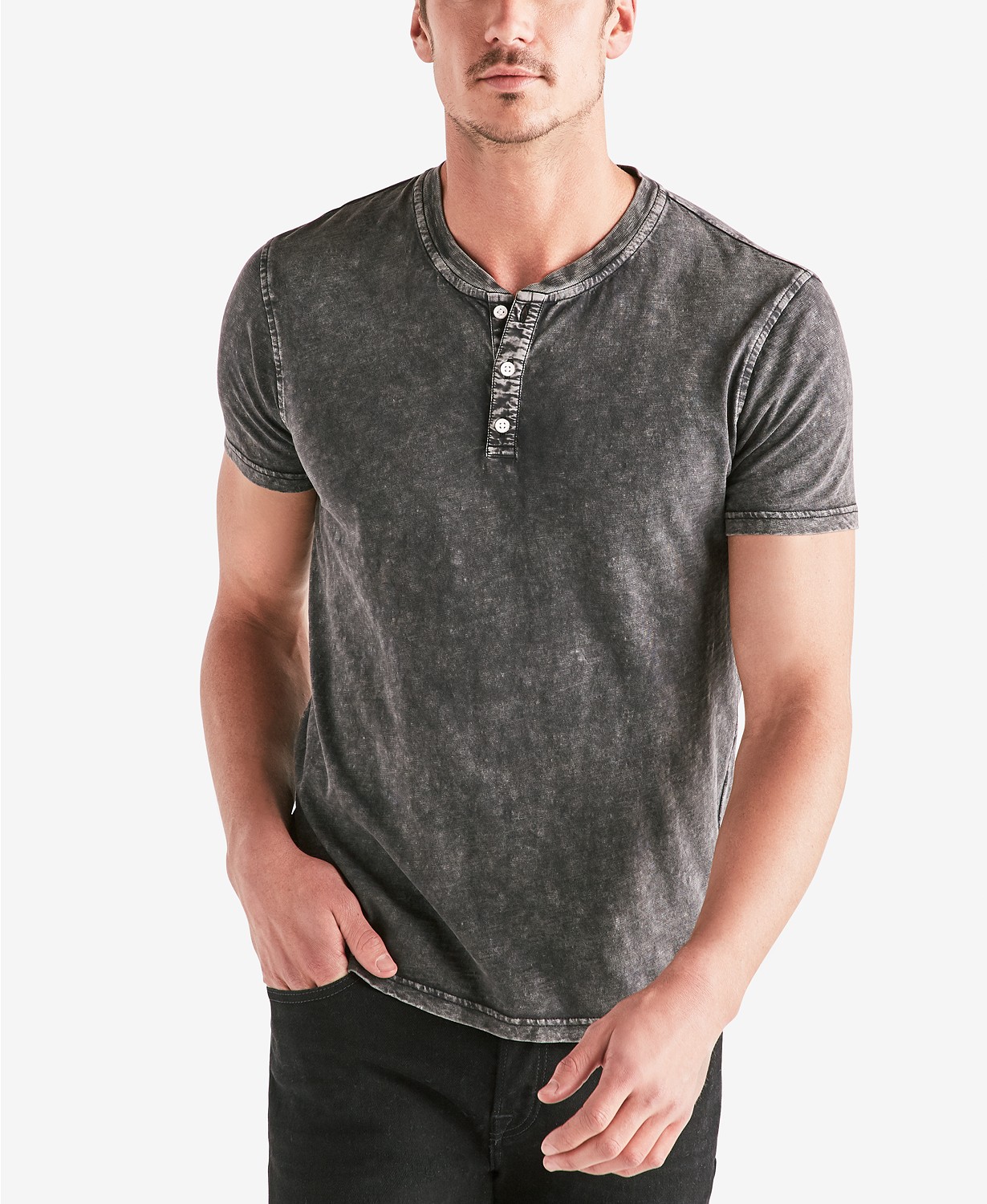 Lucky Brand Men's Stonewashed HenleyMacy's
Dean's Over Shirt Layer
Now we'll add the shirt Dean layers over his t-shirts. The shirt I see most often is a work shirt type. These work shirts look perfect for the job, don't they?
Don't forget to roll up the sleeves like he does and put the leather jacket on over it.
What's good about this shirt (and some of the other clothing on this page) is that you can wear it any time. It doesn't have to live as just a part of your costume. Wear them anytime!
Dickies Men's Long-Sleeve Work Shirt
Wrangler Authentics Men's Long Sleeve Canvas Shirt
Wrangler Men's Long-Sleeve Classic Woven Shirt
Wrangler Workwear Men's Long Sleeve Work Shirt
Don't Forget The Dean Winchester Necklace
Another critical part of the Dean Winchester cosplay costume would have to be his protection necklace. Remember when little Sam gave it to him? *sob*
2pcs Supernatural Dean Winchester Mask Amulet Demon Pendant Necklace
Dean Winchester Cosplay Costume Accessories
No Dean Winchester costume would be complete without a weapon – or two. Then there are the blades. And of course the Mark of Cain. Oh yea and the possession protection tattoo! Dude!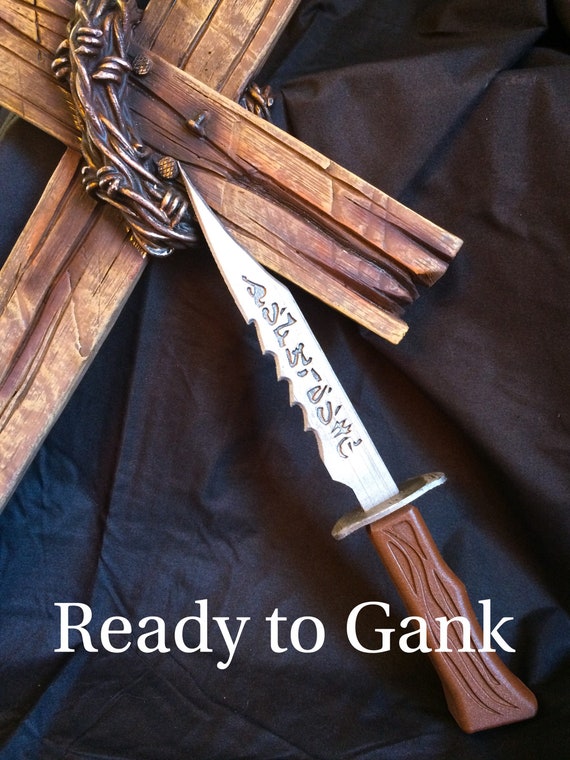 Supernatural Demon Blade Replica Prop Cosplay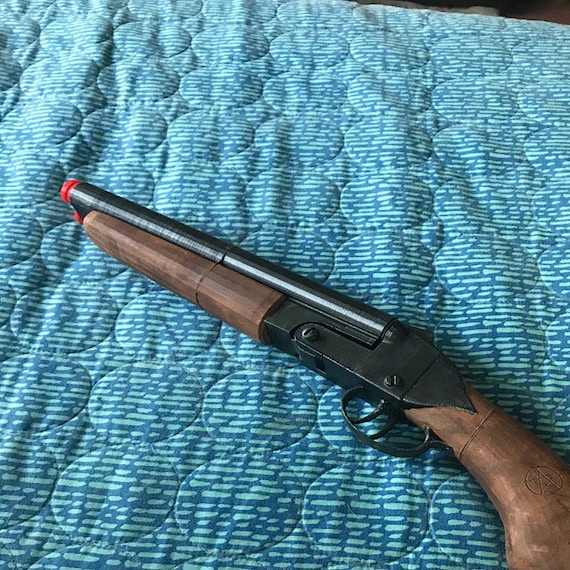 COSPLAY – Weapon – Supernatural Inspired – Sawed off Shotgun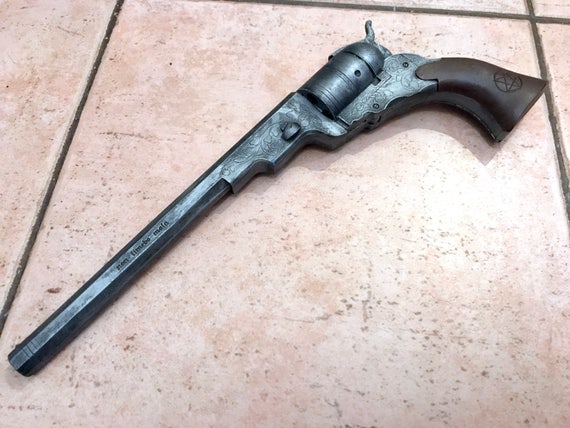 Supernatural The Colt Revolver Gun Replica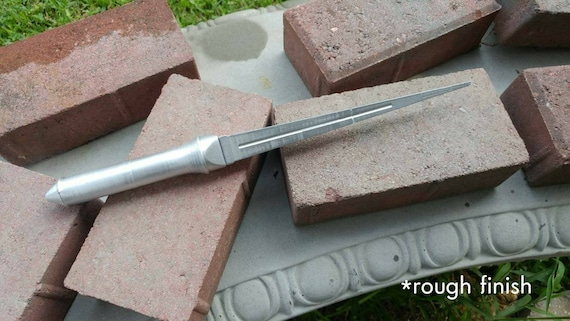 Supernatural "Angel Blade" prop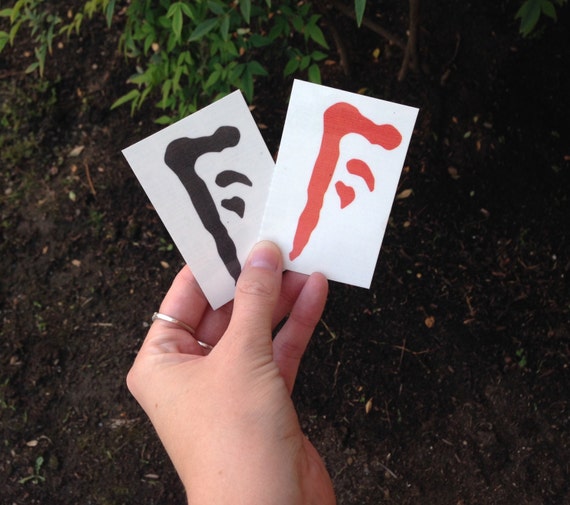 Temporary Tattoo Inspired by the Mark of Cain in Supernatural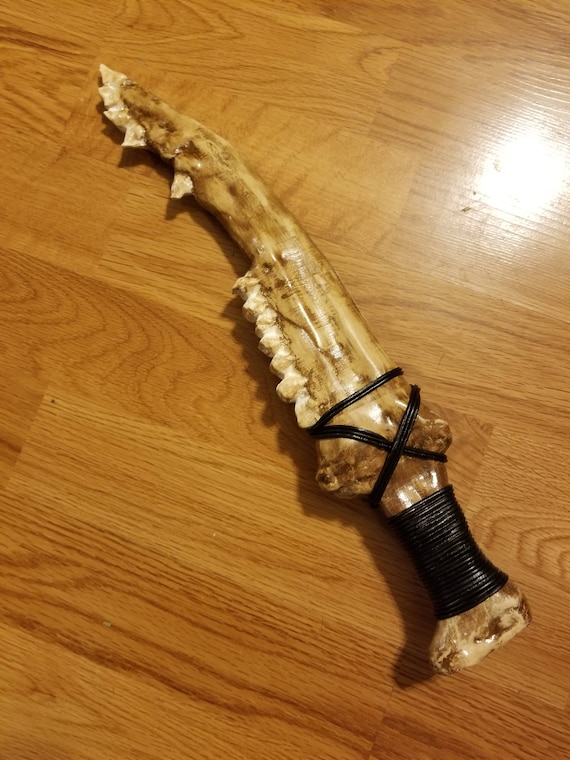 Supernatural – The First Blade, Dean Winchester, 3D Printed, Prop, Cosplay

SupernaturalAnti-Possession Tattoo
Supernatural Dean's Ring – Costume Accessory
A Bit Of Dean Winchester Fun
Thought I'd share some great music and hilarious Dean Winchester funniest moments. My favorites are the Eye Of The Tiger scene and the scream at the cat scene. Never fail to crack me up. Which are your favorites?
For your shopping pleasure, here is Dean-O stirring up some fun. He's Batman!
Must Have Jeans And Boots
Of course, every well dressed and comfortable hunter needs a good pair of jeans and a great pair of boots. You know you want a new pair of boots; just go for it! And who ever has enough jeans?
Men's RTS 1.5 Zip Military/Tactical Boot
5.11 Tactical A.T.A.C. 6″ Boot
Levi's Men's 511 Slim Fit Jean
Levi's Men's 501 Original-Fit Jean
Check Out These Cool Dean Winchester Costumes
eBay never ceases to fascinate me.  You really can find just about anything on eBay!  These Supernatural Dean Winchester costumes are…supernatural!
(Visited 1,516 times, 1 visits today)