Ghost Rider Halloween Costumes
Ghost Rider Halloween Costumes
Ghost Rider Halloween costumes are always hot (pardon the pun) among Ghost Rider comic book fans of all ages.
The popular angry antihero has been added to the ABC TV Show Marvel Agents Of S.H.I.E.L.D. this year. That can only mean more fun for Ghost Rider fans this Halloween!
It's time to get your Ghost Rider Halloween costumes in order!  You'll want to welcome him to the MCU in a big way.
If you're a Marvel Comics fan or if you've seen the Ghost Rider movies, you know his story.  Deal with the devil gone horribly wrong; now he's one angry dude.
Ghost Rider fans rejoice!  There are two ways to get your Ghost Rider Halloween costume together.  I'm going to show you both!
You'll be ready to blaze into any costume party, or any other event for that matter.  Ready to see some Ghost Rider Halloween costume ideas?
Image:  Ghost Rider by Pat Loika on Flickr, Commons 2.0
Ghost Rider Halloween Costumes Kids Will Enjoy
Kids love the Johnny Blaze version of Ghost Rider and there are still a few choices available. Johnny rode a motorcycle so it's easy to create Ghost Rider Halloween costumes from biker costumes. Add either a skull mask or skull face paint, with a black cap and you're ready to ride!
Ghostrider Boys Costume

Marvel Universe Ghostrider Boys Costume
Rubie's Death Rider Child's Costume
Child's Metal Skull Biker Rider Costume
&
Johnny Blaze Ghost Rider Halloween Costumes
Fans of the Johnny Blaze version of Ghost Rider can still find the traditional Ghost Rider costumes we think of when we think of Ghost Rider.
Note that these are masks and they come with the jacket. These are some great options:
Ghost Rider Adult Costume

Adult and Teen Ghost Rider Costume
&
The Spirit of Vengeance – Robbie Reyes – Marvel 101
Here's a quick background on our newest live action Ghost Rider character. Robbie Reyes is a teenager, which is different. But then, you knew there have been several Ghost Riders, right? I know you did!
How To Make Your Own Ghost Rider Halloween Costumes
I imagine it will be a little while before the costume industry starts to produce the Robbie Reyes version of the Ghost Rider jacket that he'll be wearing on Agents of S.H.I.E.L.D.  Robbie's Ghost Rider transformation was amazing, right?
So, why not put together your own unique interpretation of the Ghost Rider?  Go with Johnny Blaze or go with Robbie Reyes.  Or you can morph them!  After all, our favorite Ghost Rider Halloween costumes are actually of the transformed skeleton on fire.  Right?
So let's take a look at building your own Ghost Rider costume.
Deluxe Overhead Skull Mask
Ghost Rider Mask
Giant Inflatable Mylar Balloon w/ Custom Cool Motorcycle Design
&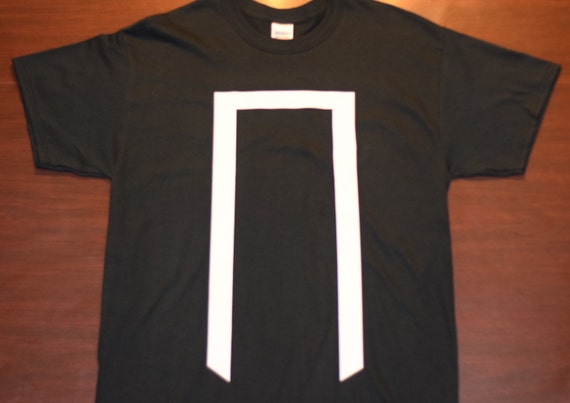 Robbie Reyes Ghost Rider T Shirt

Team Reyes Ghost Rider Hoodie

&
Skeleton Makeup Tutorial
Have some fun creating a skeleton look for your Ghost Rider Halloween costumes with face paint. Here's a quick and pretty easy way to do your skeleton face. Be sure to add your own touches to create your unique Ghost Rider look.
Ghost Rider's eyes turned to flames when he transformed. Try using red and/or orange for the eyes. Also, see where Emily uses yellow paint and then puts glitter over it?  I'd suggest using red and/or orange or both to represent flames.  Then put glitter on that to show the flames 'glowing.'
Put your own personal touches and show off your Ghost Rider masterpiece.  Check out some makeup supplies below the video here.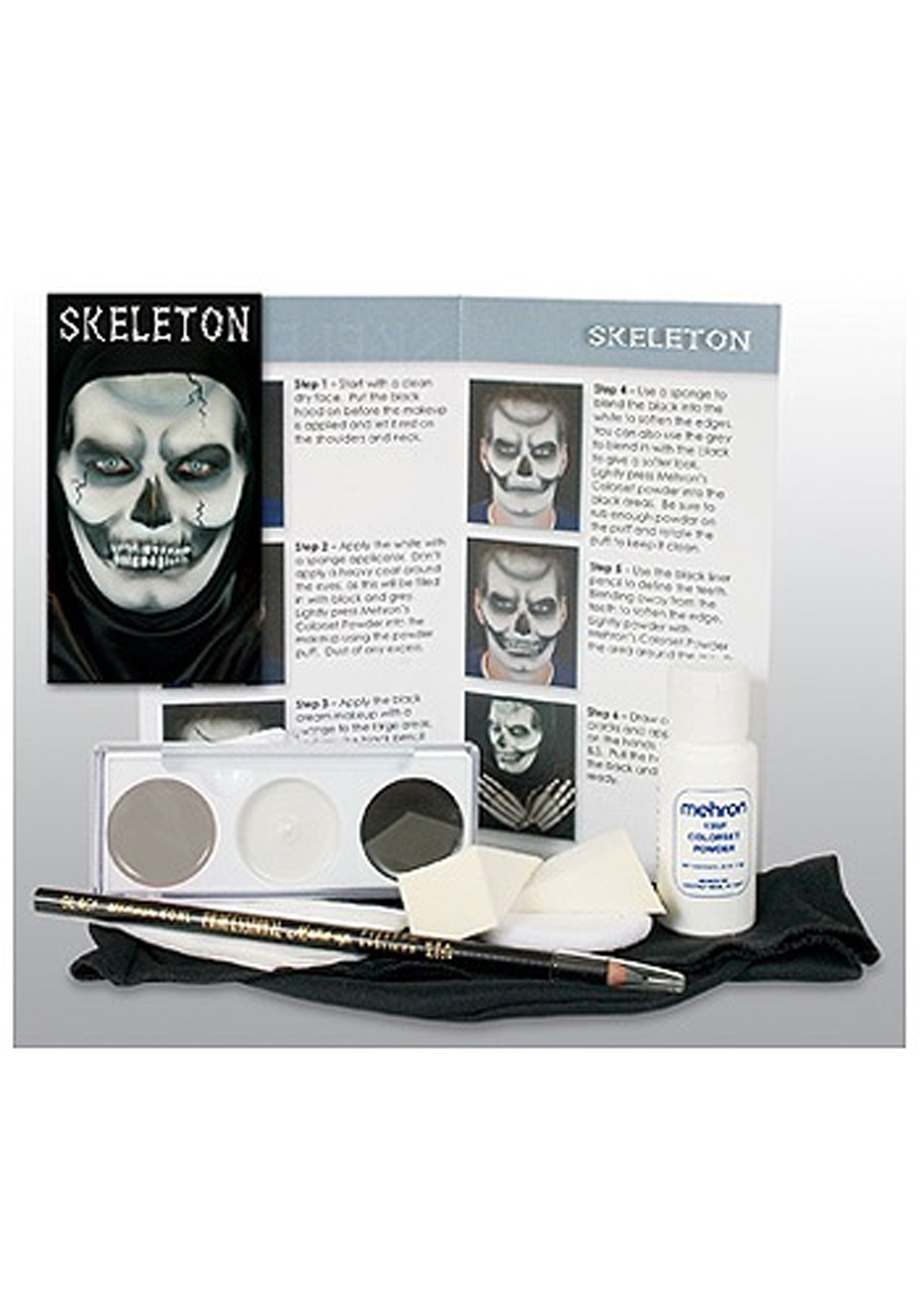 SKELETON MAKEUP CHARACTER KIT

SKULL MAKEUP KIT

&
These are two options for your Ghost Rider costume's head. That flame wig could get a bit of tweaking and it would be great for 'flames.'
OR pick up a professional quality bald cap with white paint and rock that whole skull look!
Halloween Anger Wig Multi Color
Professional Bald Cap Complete Kit
&
Black Flame Orange SweatBand Head Doo Rag Du Skull Biker Cap
So, if you don't want to go the wig route, pick up a du rag like one of these. You could wear one over a bald cap or you can wear it over your own hair.
I think these would look SO hot. Oops, there I go making pun again! Sorry! lol
Great way to put your personal spin on the Ghost Rider!
&
Yellow & Red Flame Jumbo Headband Bandana with Tie
Red & Yellow Tribal Flame Skull Cap Hat Bandana with Tie
Skull & Flames Top Leather Bandana Biker Du Rag
Zanheadgear Streetdanna Medium Flame Unisex Headwear
Zan Headgear Flydanna, Cotton, Flames Red II
Zan Headgea Flydanna, Cotton, Reverse Flames
&
Ghost Rider Halloween Costumes ~ The Chains!
If you're going with Johnny Blaze, which is a great choice ~ don't forget his chains!
Johnny used the chains to wreak havoc on the target of his vengeance. Very cool indeed.
Be sure to wear them across your jacket like Johnny did!
&
Zicome 6-feet Plastic Grey & Black Chain Links Costume Accessory Halloween Decoration
Warmbuy Chain Link for Cosplay, Costume Accessory and Halloween Decoration- 6 feet
&
No matter which incarnation of the Ghost Rider you choose; he's all about the jacket.
These make some super Ghost Rider jackets with a bonus. You can always wear them again!
&
Neleus Men's Classic Leather Motorcycle Jacket with Zip Out Lining
Chouyatou Men's Vintage Stand Collar Pu Leather Jacket
&
Ghost Rider Posters
While you're at it, why not pick up a Ghost Rider poster for your home or office?
Ghost Rider Movie Poster
Ghost Rider No.6 Cover
Marvel Comics All New Ghost Rider #1 Poster
3D Art Flame Biker 3D Framed Art
&
(Visited 1,004 times, 2 visits today)